EDITOR'S NOTE: James "Duke" Mason, one of 12 candidates in the running for three seats on the West Hollywood City Council, has offered the following explanation of his candidacy and addresses criticisms published elsewhere about his age and his family. Coincidentally, Queerty.com has published an interview with his mother, Belinda Carlisle, in which she discusses her son's candidacy. WEHOville invites other candidates to submit an essay about their candidacy for publication before the March 3 election.
When I announced my candidacy for West Hollywood City Council last August, a lot of people had questions. "Who is this guy" I saw people writing on various different pages online, "and what is he about?".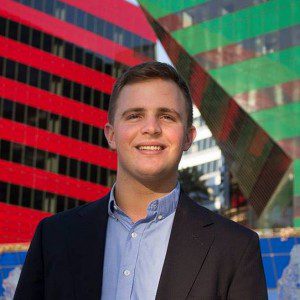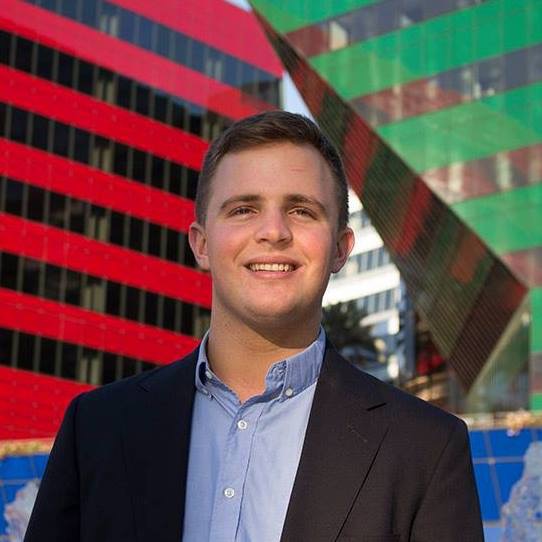 I think I've managed to answer most of the questions out there over the last six months. I think last week's candidates forum, in which I outlined my vision for our city and why, I think, as a progressive activist who's not entrenched in the system, I am the right person to lead us forward, was a turning point for our campaign.
The feedback I gathered from prominent members of the community was that I went from being distorted as this caricature of a spoiled rich kid who was running out of ego and ambition to being a serious, legitimate contender who offered innovative ideas and real solutions for the future.
It's always easy to come up with caricatures and stereotypes. Of course people are going to say I'm a privileged kid who doesn't know what I'm talking about. The truth, however, is a very different story. While of course I've been very lucky, and yes, privileged, throughout my life, I've been blessed with parents who taught me early on to care about the world around me and encouraged me to make a difference in any way I can.
From the age of 12 I was incredibly interested and involved with politics, volunteering as a "Kid for [John] Kerry" during the 2004 election. I served on my high school's student council for five years, including a year as its first openly gay president. In 2007/2008 I worked as a volunteer for Hillary Clinton's presidential campaign, and served as a page in the U.S. Congress during the summer of 2008.
2010 was the year when my advocacy efforts really went into high gear. I started writing actively for Frontiers, The Huffington Post, and The Advocate, about the issues facing our city, our country and our world. In 2012 I worked as a surrogate for President Obama's re-election campaign and started serving on the Board of Directors for the LGBT organization OutFest, the youngest board member in their 30-year history.
I may not have the typical kind of experience, but do we really need a bureaucrat or career politician on the City Council? I think not. We need someone who's committed and has a fresh perspective, someone who has a history of passion and a willingness to fight for the progressive values we believe in, someone who has the energy and idealism to make a difference.
I'm running to do some very simple things.
First, to pass small business rent control, something that has never been done but that West Hollywood, which used to be on the cutting edge of progressive politics, should do. It's currently banned on a statewide level and I will use my platform as a City Council member to change that.
Second, to repeal the Ellis Act on a statewide level, a law which unfairly evicts tenants (rented or not, these are their homes).
Third, to pass Measure R which recently passed in Malibu here in West Hollywood, a law which will establish voter referendums on large scale commercial developments and reserve 70% of new commercial development space for small businesses.
Fourth, to rewrite zoning laws so we can build smaller units that young people, disabled people, seniors, and low income people can actually afford.
Fifth, to expand the parking credits program and accessibility to public transportation to alleviate the parking/traffic crisis
Sixth, to create mid-block stop lights connected to the regional SignalSync system, which improves traffic efficiency and ensures crosswalk safety.
Seventh, to pass an equitable minimum wage.
Eighth, to protect our historic buildings from overrun development.
Ninth, to invest further in social services for seniors, the disabled, the homeless, those living with HIV/AIDS and those grappling with/recovering from addiction.
Tenth, to create more open spaces, including dog parks.
And that's just the start of it. Not only do I know what I'm talking about, but I have a specific, ambitious agenda for the future that will make our city stronger, prouder and better. I will use my experience as a grassroots fighter, the experience I gained from, for instance, leading the boycotts against Chick Fil-A and the Beverly Hills Hotel for their anti-gay and anti-union policies, to deliver results for the people of our city.
I'm running because West Hollywood is personal for me. My roots run deep here; my family has been here for almost 70 years. I was born here, I came of age as a gay man here, and I want to make sure our city remains a beacon of courage, strength, compassion, idealism and and vitality for future generations. That is what this election is about. And if you agree, I hope you'll join me in voting on March 3. Our future begins now.