Parking. Traffic. Development. Pedestrian safety. Fran Solomon.
Fran Solomon? Parking, traffic, development and pedestrian safety are on the agendas of most candidates in the race for West Hollywood City Council. But with only 38 days until the March 3 election, some folks seem determined to turn the election into an episode of "Mean Girls" focused on Councilmember John Heilman's deputy.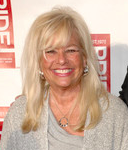 In an off-topic remark last Saturday at a candidates' forum hosted by the West Hollywood Chamber of Commerce, Mayor John D'Amico, a staunch opponent of Heilman, told the audience that Solomon had complained that "too many gays" voted in the 2011 Council race. Not something that Solomon would want to be accused of, given that Heilman and 40 percent of West Hollywood residents are gay. Solomon, in an interview with WEHOville, denied the allegation.
And in recent weeks there has been an effort to further sully Solomon's reputation (and by extension that of Heilman) by claiming that she has been making campaign contribution solicitations for her boss on a city telephone from her city office, which is not permissible.
A major player in that campaign is Ian Owens, deputy to Councilmember John Duran, the only Council incumbent not up for re-election. On Dec. 7 Owens filed a request for a copy of Solomon's office telephone records with City Clerk Yvonne Quarker. Such records have to be made available under California's freedom of information laws. The document returned to Owens had a number of calls redacted, or blacked out, which is permitted for calls made for certain personal reasons, like those to a doctor (Solomon recently was on leave because of a medical condition). Duran is not an ally of Heilman's, but he told WEHOville he had been unaware of Owens' plan to request that information.
Several readers then asked WEHOville to request those records as well and to write a story about Solomon's use of city resources to raise money for Heilman. Solomon agreed to provide the records to WEHOville herself. But we declined to write a story because the records show only who Solomon called and not what the conversation was about. However Ryan Gierach filed a request for the information on Jan. 14, telling people he plans to write about the allegations. Gierach is a local blogger who often has attacked Heilman and Councilmember Abbe Land and Council candidate Lindsey Horvath, who are seen as Heilman's allies.
But it's been a bit frustrating for the "Mean Girls." For one thing, WEHOville has declined to report the unproven allegations as fact. And while Gierach apparently is planning to do so, his blog has very few readers these days. He claims many of them are in Asia, Europe and on the East Coast and thus presumably not West Hollywood voters who would be influenced by what he writes. Also, his reputation has been damaged in the eyes of some by an opinion piece he wrote recently that was  criticized as anti-Semitic by Rabbi Denise Eger of Congregation Kol Ami. Having Ryan Gierach on your side might not be politically smart.
So the Heilman/Solomon opponents now are trying to make the allegations go viral. Yesterday a mass email went out (with a copy to WEHOville) that purports to document Solomon's misbehavior. Attached to the email is a document that claims to list Solomon's activity at her City Hall office at various times on Jan. 13 and 14. The list includes 10 instances where Solomon is alleged to have called people to solicit their participation in a photo shoot to promote Heilman's campaign. If true, that's a definite no-no, but the document doesn't include any allegations that the calls were made to solicit campaign donations.
The writer of the document actually includes a quote from one of Solomon's conversations — "he would love to have you there, sweetie" she is quoted as saying to one person she is said to invite to the campaign photo shoot. And the writer mentions her discussing her health issues on the telephone. All of which suggests that someone is bugging her office if not making this stuff up.
The source of the email is someone who identifies himself as Matthew Mills. But the document that purports to list Solomon's alleged improper behavior was created by Ian Owens, Duran's deputy, using Excel software owned by the City of West Hollywood and thus apparently created on city time.
We don't know whether Fran Solomon made improper solicitations for people to appear in a political campaign photo shoot for John Heilman or whether she has solicited campaign funds. And we would condemn either action if it were proven to be true. But what we do know is that it's time for City Manager Paul Arevalo,the principal of this high school on the third floor of City Hall, to send some of these "Mean Girls" (and boys) to the corner if not expel them. And it's time for those running for City Council to stay focused on the issues that matter to the people they hope to represent.