The West Hollywood City Council last night largely endorsed recommendations by the city's Shared Economy Task Force to bar short-term rentals through services such as Airbnb.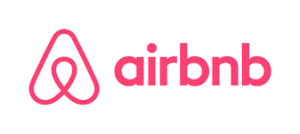 The task force recommended that the city adopt an ordinance that specifically addresses the question of short-term rentals. Such rentals, defined as providing a room for overnight occupancy for less than 30 days, currently are not permitted in residential areas. Despite that there were nearly 800 listings for West Hollywood rentals on the Airbnb website today.
The task force also recommended that the city ask short-term rental companies to note on their websites that such rentals are not allowed within West Hollywood.
Several local residents who rent bedrooms or apartments through such services begged the Council not to ban them, saying they needed the extra income and enjoyed the company of their guests.
"I want to beg the city to not do away with it," said Brad Keistler, who said he rents out a spare bedroom in his house to overnight guests through Airbnb. "This has just been an immeasurable asset to my life."
Other residents said the city should distinguish between owners of homes and condos and apartment building owners, some of whom have been accused of leaving apartments vacant to they can rent them out overnight, and renters, most of whom are violating their leases as well as city law with overnight rentals.
That was an argument that resonated with Councilmember John Duran. "One of the big distinctions we're going to have to look at carefully is between owners and renters," he said.
Councilmember John Heilman however suggested the city help condo associations add language to their association agreements banning such short-term rentals.
The task force also looked at the proliferation of pickup services such as Uber, Lyft and Sidecar. In its report to the Council, it noted that such services are regulated through the state Public Utilities Commission. A state law that takes effect July 1 will require such companies to provide insurance for drivers they contract with that will take effect when a driver turns on the pickup service application on his or her mobile phone. The task force also suggested the city explore designating certain drop off and pickup zones for such services, which would make them less convenient to passengers, some of whom use the services to go out at night and return home from bars when inebriated.
The task force, whose members included Transportation Commissioner Lindsey Horvath, Planning Commissioner Roy Huebner, Business License Commissioner Rob Lo, Chamber of Commerce President Genevieve Morrill and Bill Hynes of Vist West Hollywood, has held seven meetings since last summer to get input from residents and businesses about the impact of so-called "shared economy" services such as AirBNB and Uber, whose independent drivers provide transportation booked through a mobile phone. According to its report, hotels in West Hollywood said they didn't see the overnight rental services as competition but did suggest the city levy its hotel room occupancy on them.