A new political organization has emerged to support Lindsey Horvath's campaign for a seat on the West Hollywood City Council.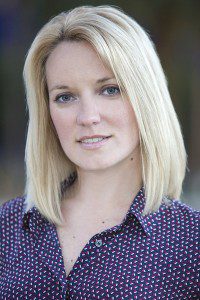 The organization is WeHo United, which describes itself as "business and neighbors united for Lindsey Horvath." Its organizers are Owen Ward, president of Off World Entertainment, a consulting firm, and vice chair for governmental affairs for the West Hollywood Chamber of Commerce, and Douglas Stichler, former campus director for several for-profit colleges and the fiancee of Enoch Miller, who is adminstrative assistant to Genevieve Morrill, president of the West Hollywood Chamber of Commerce. Morrill told WEHOville the organization is not in any way associated with the Chamber or its political action committee.
WeHo United has yet to file a donor report with the West Hollywood City Clerk's office. Its website is soliciting contributions. Under state law, as an independent expenditure committee it cannot coordinate its activities with those of Horvath's campaign. Among the reasons WeHo United is supporting Horvath is that "Lindsey supports allowing the marketplace in West Hollywood to regulate itself without excessive government interference. This respects consumers' right to choose, and allows businesses to fairly compete."
Horvath is one of 12 candidates running for three seats on Council in the March 3 election. She is one of three candidates, including incumbent Councilmember John Heilman and Joe Guardarrama, to have received the endorsement of the Chamber of Commerce's political action committee.