Fran Solomon, deputy to West Hollywood City Councilmember John Heilman, has filed a formal request for an investigation into the possibility that her office conversations and telephone calls may have been monitored or recorded by a fellow employee.
The request, dated Jan. 26, refers to an item published by WEHOville on Jan. 24 about Ian Owens, deputy to Councilmember John Duran, who has been put on administrative leave while the city investigates allegations that he monitored Solomon's office conversations. Owens prepared a document using city software containing allegations that Solomon was making telephone calls on behalf of Heilman's re-election campaign. The document includes quotes purportedly from Solomon's telephone conversations, which led her to wonder if her office was being bugged. That document was emailed to numerous email accounts, including that of WEHOville, by someone using the name Matthew Mills.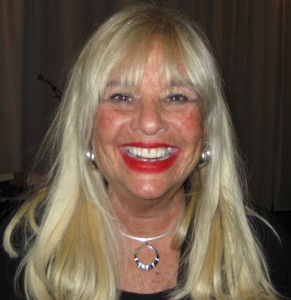 In her letter to City Manager Paul Arevalo, Solomon says: "If the allegations prove to be true, they were incidental, inadvertent and regrettable. For the record, my time sheet during the period of time the document alleges will reflect that the alleged activities were conducted on my own time and not at public expense."
Solomon, currently out on medical leave, also called out Mayor John D'Amico and his deputy Michelle Rex in her letter. "I believe that these actions are a continuation and escalation of a relentless pattern of harassment, bullying and stalking and attempted intimidation by Councilmember John D'Amico and Council deputies Michelle Rex and Ian Owens," Solomon wrote.
"I have gone on record with city officials since 2011 outlining this pattern of behavior. Part of the written record includes an aggressive encounter with Councilmember D'Amico which I immediately reported to the appropriate city officials."
Solomon asked Arevalo for "a full criminal investigation into the matter" and said she was looking into the possibility filing a civil lawsuit. Arevalo told WEHOville that the city cannot comment on personnel matters but that previous complaints by Solomon have been appropriately handled by Human Resources. D'Amico declined to comment on the matter.
The incident involving Solomon and Owens has brought to light issues with a system that is uncommon in Los Angeles County and that City Hall insiders have long seen as dysfunctional.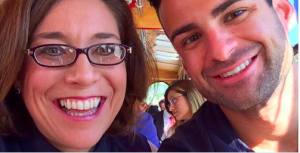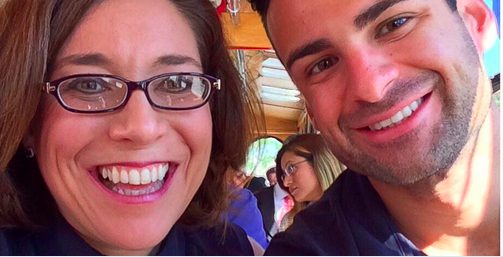 A city job description says a Council deputy "under the direction of the City Manager, assists elected officials in managing various organization functions, including: receiving and resolving constituent complaints/concerns; analyzing policy; coordinating special events, projects and programs; and analyzing and making recommendations regarding agenda items."
In practice, however, the City Manager has little control over the deputies, who view their bosses as the City Council members to whom Arevalo reports. Some of them are notorious for not reporting to work before 11 a.m. (or not at all) and for leaving early. Residents have complained at City Council meetings that some deputies do not return their phone calls or respond to email messages. While they all work in the same area on the third floor of City Hall, some of the deputies are hostile to one another. For example, Solomon will not speak to Rex, who will not speak to her.
Some deputies also work around city staffers rather than collaborate with them. Rex, for example, has issued her own press releases, which is the responsibility of the city's Public Information Office. Owens played a major role in Councilmember John Duran's controversial response to the death from meningitis of Brett Shaad, a local real estate agent and friend of Owens. He helped Duran organize a press conference at which the Council member caused panic in the gay community by suggesting West Hollywood was facing a major epidemic. That statement and others by Duran suggesting that the virus could be transmitted at local bars upset gay bar owners who feared they would lose business.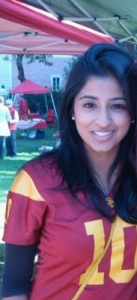 Deputies also have taken their own public positions on issues that are supposed to be the responsibility of Council members. Owens, Rex and Michael Haibach, deputy to former Councilmember Jeffrey Prang, last May publicly opposed Heilman's proposal to curb the influence of lobbyists on the City Council. They announced their opposition in a letter from their union, although fellow union members Solomon and Kiran Hashmi, deputy to Councilmember Abbe Land, had not been informed of the union action.
The fulltime deputy system is relatively uncommon in Los Angeles County. City Council members in Compton, which has a population of 96,000, have full time deputies who are paid a base salary of $47,568 a year. In Inglewood, whose population is roughly 111,000, city council members represent specific districts and each has an assistant who is paid between $21,000 and $50,000. Neither figure includes health or retirement benefits. Council members in Pasadena, which has a population of 140,000, have field representatives who report to the council members and are hired through an outside agency.
In West Hollywood, City Council deputies make much more. Transparent California, a website that lists government salaries, lists Owens' 2013 compensation as $132,885, which includes a salary of $83,938, "other income" of $15,900 and health and retirement benefits of $33,047. Rex's 2013 compensation was $175,781, which includes a salary of $102,558, "other pay" of $34,929 and benefits of $38,294. Solomon's 2013 compensation was $166,201, with a salary of $98,684, "other pay" of $28,095 and health and retirement benefits of $39,421. Hashmi's 2014 compensation was $145,541, with a salary of $87,394, "other pay" of $18,649 and benefits worth $39,498. West Hollywood's population of 34,500 is roughly equal to that of Beverly Hills, whose four part-time Council members and mayor are served by one administrative assistant who reports to the city manager and is paid between $40,000 and $60,000 a year.
Current and former City Council members have told WEHOville that City Manager Arevalo has tried to reform the system but that the Council has refused. His latest effort was at a closed Council meeting this past Monday. D'Amico said he thinks any action will require some study. "I want to be sure that whatever might come in its place serves the residents and not the bureaucracy," he said of changes to the current system. "It didn't make sense to me to say yes to some proposal that is half baked. I said I want to think about it before our next meeting."