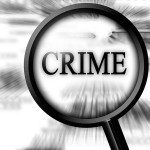 The West Hollywood Sheriff's Station is investigating reports that as many as eight vehicles in the Norma Triangle area were bashed in this morning.
Sgt. Enrique Mandujan said the first report came in at 5 a.m. and involved a vehicle on Hilldale Avenue. Vehicles also were reported damaged on Dicks Street.
Mandujan said investigators have no information about the man alleged to have caused the damage other than that he was seen in a gray vehicle. Mandujan said other car owners are expected to visit the Sheriff's Station this evening to offer details on the damages.