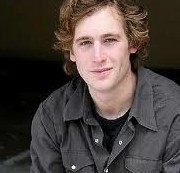 I am running because our City Council needs to get back to the basics of what makes West Hollywood the place we love. It is a precarious situation for me to write this in criticism of our current Council, but criticism is not to be taken negatively when it comes from a position of respect. They have made this city not only a pleasant place to live, but a beacon of light for the rest of the country to look towards and hopefully follow. Our social programs take care of our residents. We have a budget surplus. We are a symbol of the beauty of diversity. They have done a fine job ,and I have the utmost respect for each of them, and I mean that. And yet:
We need to work small to big. Why are we concerned with erecting shopping centers when we can't even make crosswalks safe? Towns don't elect councils to bring out a wrecking ball and demolish structures so they can allow the real estate lobbyists who manage their campaigns to build. Or those lobbyist's clients. They elect them to manage the city that existed when they were elected.
Financial collusion is a huge problem. This is why, I suspect, the crosswalk situation remains at best unsatisfactory and at worst dangerous. There's not a lot of money in crosswalk contracting. While important, the crosswalks aren't the largest problem we face. They are a microcosm of a political culture that has been fostered by a monetary circuit that flows from real estate developers to members of the Planning Commission and at some point dissipates once developments are approved by the Council.
Developers don't care about the city because they don't live here. They won't be stuck in traffic. They don't care about us, they care about the money. This doesn't make them bad people, nor does it make me a bad person if I don't agree with their proposals. If you aren't aware, the amount of projects the Planning Commission has approved that are slated for future construction is a bit jaw dropping. It's not difficult to find the campaign finance statements of those who have served on that Commission and see what is clearly a conflict of interest.
When I have campaign events or knock on doors or attend community gatherings, the first thing an overwhelming majority of people say they are concerned about is overdevelopment. This is true of people who live from Doheny to LaBrea and Sunset to Melrose. Yet the City Council meetings are a farce on this issue. People speak up, say they don't want a five-story building in their back yard, say Kings Road for example. The Council listens, and the development is inevitably approved.
It seems there is a disparity between what the residents want and what the Council envisions. Luckily the people elect the Council to represent them. West Hollywood needs someone to say "No" when it is appropriate. I fear what will happen to the city if three former Planning Commission members are elected to the Council. Their track record does not jibe with the wishes of the people. I am not against development, I'm just against what is going on right now. We need checks and balances.
For that reason, I ask for your vote on March 3rd.
We are relying too heavily on ticketing to raise revenue. Income inequality is surpassing levels we saw during the Great Depression. It's hard enough to get by without exorbitant penalties for minor mistakes. It's not fair to our residents or our neighbors in the Los Angeles area or the people who visit our city. We are outsourcing our parking enforcement to Serco – a faceless corporation that runs, besides meter maid services, private prisons. This is the polar opposite of the example we should be setting.