The French Market, a West Hollywood institution since 1974, will close at the end of March. But not for long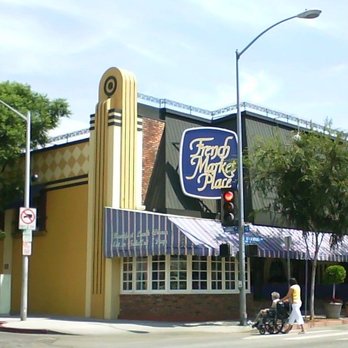 Marc Ittah, the business partner of Michael Faze, who bought the French Market in 2011, said it's time to remodel the place.
"People are complaining that it is old, old, old," he said. Ittah said the renovation would begin in April, but he cannot predict how long it will take. Ittah said the renovated French Market will include both the French Quarter restaurant and the variety of shops that surround it.
The French Market, located at 7985 Santa Monica Blvd. at North Laurel, has long been a popular weekend brunch place and offers relatively inexpensive breakfast, lunch and dinner menus. It also has an outdoor dining area facing Santa Monica. And, rare for West Hollywood, it offers free parking in a lot next door.
The French Market was opened by Arthur Simm in 1974, 10 years before West Hollywood's incorporation as a city. His grandsons Chris and Mike own the Simms Restaurant Group. It owns restaurants such as Simmzy's and Tin Roof Bistro in Manhattan Beach.
Tenants in the various shops at French Market have been told they must vacate by March 31 for construction to begin.