An allegation that a West Hollywood City Council deputy monitored the conversations of a colleague and sent details of them by email under a fictitious name now is the subject of an inquiry by the West Hollywood Sheriff's Station.
Capt. Gary Honings confirmed to WEHOville that the inquiry is under way but declined to offer more details. It was widely known that the incident was under investigation within City Hall, but the fact that a Sheriff's detective has gotten involved suggests it is being viewed as a very serious matter.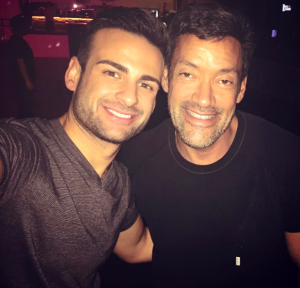 Earlier this month Ian Owens, deputy to Councilmember John Duran, was escorted from his office and put on administrative leave while the city investigated allegations that he monitored office conversations of Fran Solomon, deputy to Councilmember John Heilman. Owens had prepared a document using city software containing allegations that Solomon was making telephone calls on behalf of Heilman's re-election campaign. The document includes quotes purportedly from Solomon's telephone conversations, which led her to wonder if her office was being bugged. That document was emailed to numerous email accounts, including that of WEHOville, by someone using the name Matthew Mills.
Late last month Solomon filed a formal request with City Manager Paul Arevalo for an investigation into the possibility that her office conversations and telephone calls may have been monitored or recorded.
The incident made public a system long viewed by City Hall insiders as dysfunctional. While the deputies in theory report to City Manager Arevalo, in practice some of them only take direction from the City Council members who choose them (and to whom Arevalo reports). As a result deputies sometimes don't coordinate their actions with city staff members and sometimes take their own positions on city issues, such as the public opposition last year by three deputies to Heilman's proposal to bar campaign managers from lobbying the Council.
Jeffrey Prang, a City Council member for 18 years, said the problem is that "the West Hollywood deputies essentially operate without supervision. Their primary supervisors are the Council members, who work full time elsewhere, which means that it is incumbent upon deputies to conduct themselves in a professional manner. But if they don't, there really are no checks and balances."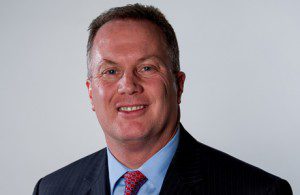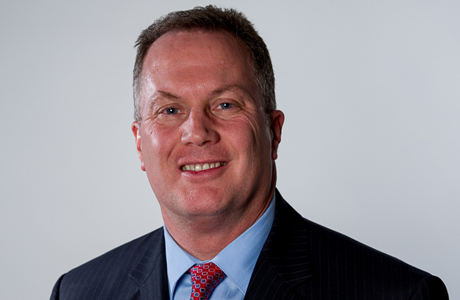 "In past years they all worked well together," said Prang, who left the Council in December when he assumed the post of Los Angeles County Assessor. "The deputies in some past years were the ones who salved the wounds between Council members … From what I read, now it sounds like at this point deputies may actually be the instrument that contributes to the differences between Council members. That's not an ideal situation."
"They are highly paid professionals, and they should be contributing to the good operation of Council offices rather than the dysfunction," he said. "The things that have been revealed publicly indicate some real serious symptoms. It's unfair to the staff in City Hall and to the residents of West Hollywood. They shouldn't have to pay for this dysfunction."
The deputies are exceptionally well paid. Compensation, including health and retirement benefits, ranges from $133,000 to $178,000 a year for those now holding the positions. The deputy system is relatively unusual in Los Angeles County. For example, in Beverly Hills, a city similar in size to West Hollywood, a single administrative assistant whose pay range is $40,000 to $60,000 serves all four Council members and the mayor and reports directly to the city manager.
"There's only three other cities in LA County (Compton, Inglewood and Pasadena), all of which have populations well over 100,000 people, that have Council deputies, " Prang said. He noted that West Hollywood Council deputies make two or more times what the deputies in those cities make.
Prang also said the fact that the deputies have their own five-person union is very unusual, if not unprecedented. "I cannot think of another situation anywhere in the nation where deputies or assistants to elected officials have their own union," he said. "They are at-will employees."
Prang had some praise for the deputy system. "They relieve the city staff from some of the responsibility of dealing with residents' issues," he said of the deputies. "I think deputies give Council members the ability to have additional reach by studying initiatives in other cities and working on policy." Prang also noted that  two full-time paid interns assist all five Council members in those matters.
Prang said the City Council should authorize the city manager to manage and discipline the deputies when it comes to workplace issues like arriving on time and not violating city policies. "For the most part the City Council member should be responsible for directing content," he said. "What issues you are working on, what projects you are working on."
Prang said another idea that had been discussed during his years in office was to eliminate the direct appointment of deputies by individual Council members and instead create a pool of employees, all of whom would work for the Council. "Maybe a couple of legislative analysts to work on legislative matters, administrative support folks to work on scheduling, maybe someone who's there to respond to constituent issues," he said. But Prang said that Council members have been reluctant to actually grant Arevalo the authority to manage their deputies, despite that being described as the situation in the deputy job description.
Prang said Arevalo "has a situation unique among city managers in LA County to have five people who are essentially shadow City Council members operating in his shop, people over whom he has no control."