The ongoing struggle of businesses in the West Hollywood  gay nightlife district known as Boystown continues with the departure of Michel Thomas from Rage.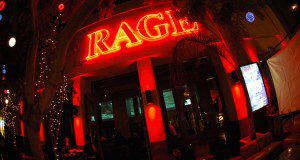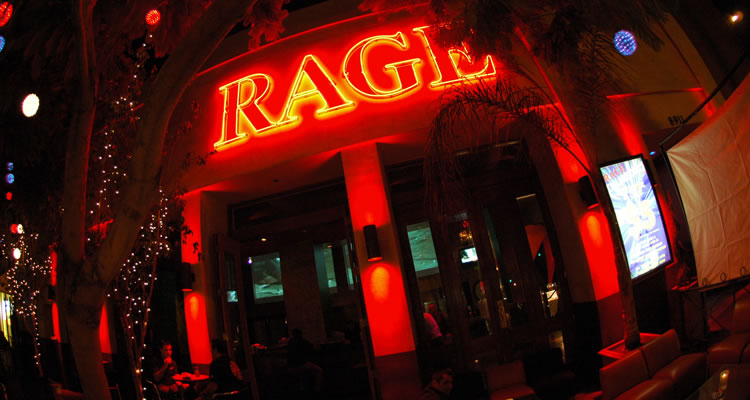 Thomas, a gay man who had worked as a promoter for Rage for 11 years, bought it from its heterosexual owners last year. At the time he boasted that Rage now would be gay-owned and -operated. " "I have a problem with a straight establishment trying to make money off of gay people," he said in an interview with WEHOville last year.
Michel said his departure occurred when the landlord discovered that Rage's owners, Robert B. Maghame and Saeed Sattari, had sold the bar to him. Unbeknownst to Michel, a condition of their lease of the building in which Rage is located requires the owner of the building to approve any new owner of the business. The owner is Monte Overstreet, whose large property holdings also include the building where Eleven, another gay nightclub, formerly was located. Eleven owner Richard Grossi, who is gay, sold his lease last year to a heterosexual couple from New York City who have opened Flaming Saddles, billed as a gay Country Western bar. As of publication, WEHOville has been unable to reach Maghame, Sattari or Overstreet for comment.
"I was made aware of this on December 10th and immediately sent the sellers a rescission notice regarding the transfer of ownership," Michel said in an email to WEHOville. "The sellers have so far refused to honor the rescission and make full restitution, so I have been forced to sue them in Superior Court. My attorneys and I are very confident that I will prevail in court.
"I want to take this opportunity to thank all of the customers, employees, promoters, performers, DJs and media who helped me turn Rage around and increase the business significantly over seven and a half months.. Together we have made great strides and I truly believe if these trends continue Rage will have a bright future. "
Michel said he also was cutting ties to GAMeboi, an event he created in 2003 that has become one of the big nights for Asian gay men. "I leave it in good hands and with a great future," he said.
Rage, which is located at 8911 Santa Monica Blvd. near San Vicente, awas opened in 1983 by Maghame and Sattar. It is considered by some to be an historic venue in gay West Hollywood. Older men post online about it being the first gay bar they ever entered. Michel said that Rage has encountered problems in recent years because of the difficult relationships that the owners had with gay party promoters.
The gay nightlife district has undergone major changes. Clubs like The Abbey, one of the area's most popular venues, increasingly attract a heterosexual crowd. P.U.M.P., a bar opened by the reality TV performer Lisa Vanderpump at the corner of Santa Monica and Robertson boulevards, was billed by her as a gay club. But visitors note that on most nights it has a largely heterosexual crowd.