The Doheny Drive branch of the U.S. Postal Service has been all but closed since last Thursday because of a computer malfunction. The area where postal workers served customers is shut down. There is a postal clerk in the area that houses post office boxes, who on Wednesday was helping a long line of people negotiate the complicated process of trying to buy postages for letters or packages using a machine. A number of customers, obviously frustrated, walked out.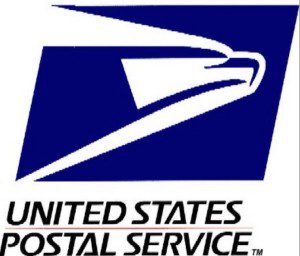 A postal worker at the 458 N. Doheny Dr. location, which is just south of Santa Monica, said she didn't know when the customer service area would reopen. "We have to keep calling the help desk and get work orders, but nothing is coming through," she said.
WEHOville was unable to reach the manager of the Doheny branch. A clerk at the Postal Service's Cole branch, which is at 1125 N. Fairfax Ave. just north of Santa Monica, would identify the Doheny manager only as Miss Miguel and refused to provide a telephone number for her. Yesterday there were relatively long lines of customers at that branch and the automated postage machine there was broken. No one answered the telephone today at the Postal Service branch on San Vicente Boulevard, where the Postal Service ended retail services last year.
A number of local residents and officials were upset by the Post Service's decision to stop offering retail services to West Hollywood residents at the San Vicente office and shift them to Doheny. U.S. Rep. Adam Schiff, whose district includes West Hollywood, and City Councilmembers Abbe Land and Jeffrey Prang petitioned the Postal Service to keep the retail counter open. Among the complaints by local residents is the difficulty finding parking near the Doheny location, which doesn't have a public parking lot nearby, and the fact that it isn't as centrally located as was the San Vicente retail counter.
The Postal Service said it had decided to close the San Vicente retail counter and use that area as a "delivery processing area" to cut costs. The Postal Service has lost more than $50 billion in the past six or seven years, largely because of a large decline in first class mail and because it has overpaid more than $50 billion into pension plans for its workers.