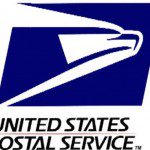 West Hollywood's Doheny Drive post office is up and running.
Richard Maher, a spokesman for the U.S. Postal service, said the branch at 458 N. Doheny Dr., south of Santa Monica, was one of a small number that were affected by a glitch after a national hardware upgrade. The Doheny location was largely inoperative from Thursday of last week until today.
"Most of the impacts were internal, like with our email systems," Maher said. He said the problem did not involve any hacking or security breaches. But those local branches affected were unable to accept debit and credit cards.