Almost a year after Hollywood celebrities joined leading LGBT and women's rights groups to call for a boycott of the Beverly Hills Hotel, the boycott seems to be easing according to various celebrity news sources.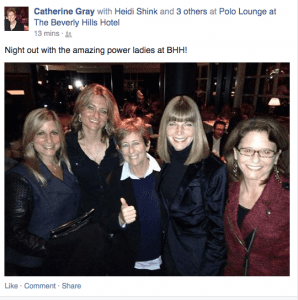 Among those celebrities seen frequenting the hotel recently are Russell Crowe, Sean Pitt, Brad Pitt and Angelina Jolie according to Showbiz 411, a celebrity news site. This month Los Angeles Confidential magazine held an event at the hotel that was boycotted by John Legend, the singer-songwriter who was supposed to be one of the honorees. Heidi Shink, a leading West Hollywood lesbian figure and a candidate in the June 2 race for a West Hollywood City Council seat, also was photographed recently with friends in the hotel's Polo Lounge.
The boycott was sparked by a decision by Hassanal Bolkiah, the Sultan of Brunei, to put into effect in that nation a system of laws based on the Islamic Shariah that calls for death by stoning, severing of arms and legs and flogging for those who commit adultery, have abortions or engage in gay sex. The Beverly Hills Hotel and the Hotel Bel-Air in Beverly Hills are owned by the Dorchester Group, which is owned by an investment group controlled by Bolkiah.
Among those the celebrities who have publicly boycotted the hotel are Ellen DeGeneres and Sharon Osborne and Jay Leno, whose wife, Mavis Leno, is chair of the Feminist Majority Foundation's Campaign for Afghan Women and Girls. LGBT organizations that have supported the boycott include the Human Rights Campaign, the nation's leading LGBT rights organization. The Beverly Hills City Council last May voted to ask the Sultan of Brunei to sell the Dorchester Group.