So here we are, just five days away from Election Day in West Hollywood. It's that late point in the race where, as I've joked several times along the campaign trail, the wings start breaking off the plane as we prepare to make an emergency landing.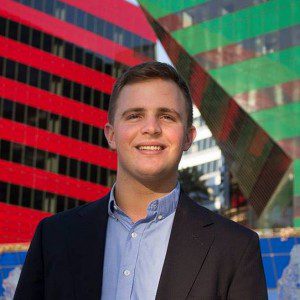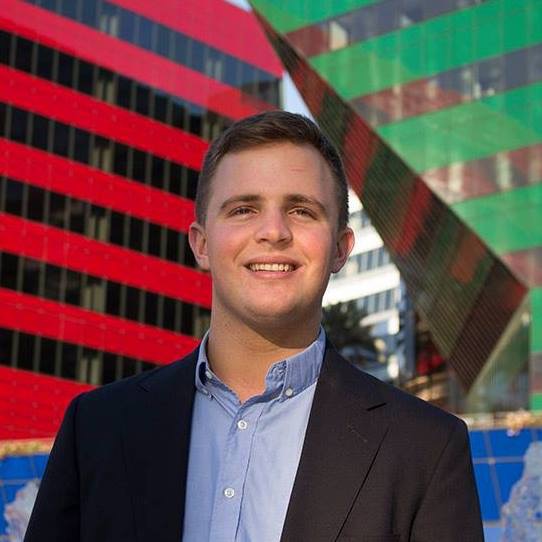 In truth, however, this is a pretty serious matter. The local news headlines lately, quite frankly, have been embarrassing and pathetic. I don't think I need to go into any further detail about what those headlines are. The chaos, as the L.A. Times recently put it, is just "the latest sign that it might be time to give West Hollywood its own reality show".
We can do so much better. How sad that our city, once heralded for its innovative, progressive politics, is now known these days primarily for its childish, petty and toxic political environment. The fact is we are still the amazing West Hollywood we have always been, but in the midst of all of this chaos, people have forgotten what this race is really about and what makes us who we are in West Hollywood, such a unique and special place in the world.
I've been attacked on various occasions for my youth. The irony of that, however, is that I'm one of the few candidates who has been mature, who has refused to engage in the silly, circus-like politics that has consumed West Hollywood in the last few years. I've presented a bold, ambitious, detailed agenda for the future of West Hollywood, because although we're a great city, we can do even better. We can reach our full potential, achieve incredible things, and once again be a leader for progressive ideals and protecting the welfare of our people.
I was born in L.A. but spent most of my childhood living abroad. As a young gay man, I moved to West Hollywood as soon as I graduated high school because of its reputation as a place where diversity was celebrated, where you could go and be yourself, and be protected. And I don't just mean, as in my case, as a young gay guy protected against discrimination.
I mean as a tenant who's lived in their building for 40 years, protected against the threat of being evicted. I mean as a long time small business owner, protected against the threat of greedy developers and giant corporations who want to replace them. I mean as a senior citizen, protected against the threat of dangerous traffic when using the crosswalks.
Those are just a few examples of the ideals on which West Hollywood was founded. And while I think we're a great city and are in great shape today in many different ways, I also think that we're falling short of our promise in certain areas. And the kind of Council member that we need to restore that promise is not a bureaucrat or career politician, but somebody fresh, from outside the system, somebody who's passionate and has the grassroots activist background and energetic spirit to get in there at City Hall and really deliver for the people.
Some say West Hollywood is no longer relevant, that it's outlived its purpose. They say we no longer need a sanctuary for the disadvantaged, for the voiceless, for those who are different. I fundamentally disagree. We need West Hollywood, now more than ever, as a beacon of hope and as an example of good government that looks out for its residents. I was reminded of how important it truly is to protect West Hollywood's identity just a few weeks ago, when I was walking down Santa Monica Boulevard with some friends one evening.
As I was walking along the Boulevard on the way home from one of the bars, I noticed a young man walking next to me who looked a little scuffed up. His clothes were dirty, and he looked very tired. I asked him if we was ok, and he proceeded to tell me that he was homeless, had been kicked out of his parents house in the Valley for being gay, and came to West Hollywood because it was the only place he knew to go where he'd belong, where he'd be ok.
I immediately told him to do two things: 1. to go the L.A. LGBT Center and tell them about his situation, and that hopefully they'd be able to put him up in their shelter. 2. to go to City Hall, ask for the members of the City Council, and tell them about his situation, that they would hopefully be able to help him. I gave him my number and told him that if he needed any help that he could call me. He said thank you and said that he would let me know if there was a problem. I never heard from him, so I pray that means he found shelter and safety.
That's why I'm running for City Council. For homeless gay youth, for Russians, for seniors, for the disabled, for tenants, for pedestrians, for all that make up this magnificent little gem we call West Hollywood. As I've walked this city over the last seven months since my campaign began, I've heard their stories, and they've truly touched my heart. Whoever wins this election on March 3rd, whether it's me or anyone else, I hope they understand the enormous responsibility they inherit in carrying this city forward. It's so important for the lives of so many people.
James "Duke" Mason is a candidate in the March 3 election for West Hollywood City Council.