He's the one West Hollywood City Council member who isn't up for re-election. But John Duran nevertheless appears to be playing a significant role in the increasingly heated campaign.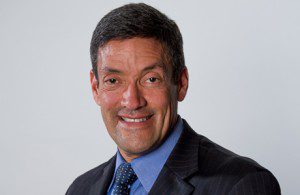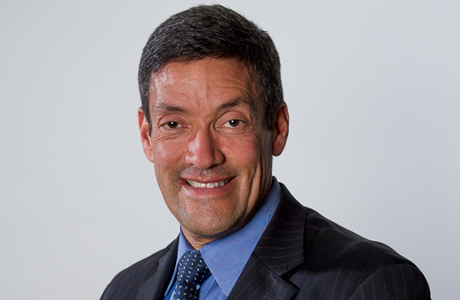 According to political insiders, none of whom is willing to be quoted by name, Duran is an organizer of "Friends of West Hollywood: A Committee to Elect John D'Amico, John Heilman, Lindsey Horvath and Joe Guardarrama to the West Hollywood City Council." That so-called "independent expenditure committee" had raised $130,000 as of Feb. 14 — about 20 percent of total campaign funding — with most of the money coming from real estate developers. The committee's principal officer is George Urch, who also was the principal of "Friends of West Hollywood: A Committee to Re-Elect John Duran" in the 2013 City Council election.
And while the committee by name is supporting the re-election of Mayor John D'Amico, none of its campaign mailings promote his candidacy. That, political insiders say, is because Duran is upset that D'Amico endorsed challenger Lauren Meister, whom Duran is said to dislike.
While most of the "Friends Of" committee's mailings endorse Heilman, Horvath and Guardarrama (and ignore D'Amico), a recent one — probably the nastiest to date in this campaign — focuses on Meister. It quotes negative comments about her from WeHoNews, an opinion blog written by Ryan Gierach, a longtime supporter of Duran. It attacks Meister's claim that she opposes overdevelopment by saying she solicited campaign contributions from the Beverly Hills / Greater Los Angeles Association of Realtors (Meister notes that its members sell real estate, not develop it). And it attacks her claim that she has business experience (Meister is a research consultant) by noting only that she once ran a company that sold adult novelty products and marital aids for women.
That mailer drew a quick response from Horvath, who noted that she has no control over what the independent expenditure committee does. In an email to WEHOville she wrote: "As someone who has dedicated a great deal of time to encouraging women to seek elected office, I am disheartened by what I found in my mailbox yesterday: a campaign mailer sent out by an independent expenditure campaign attacking candidate Lauren Meister. This mailer underscores one of the reasons why we have so few women in elected office. Female candidates want to talk about issues, not be fodder for exaggerated, personal attacks that have no place in politics.
"When I read the attacks on Lauren, I was reminded how I felt when I was attacked in my 2011 campaign for City Council — disgusted and sad. I immediately called Lauren to offer sympathy and to reinforce my commitment to running a campaign focused on what should matter to voters: my record and positions on the issues."
Guardarrama also issued a statement criticizing the mailer: "Earlier today I was emailed a copy of the mailer put out by the 'Friends of West Hollywood' independent expenditure committee (which by definition is not associated or coordinated with any candidate or their campaign) which seeks to show Lauren Meister in a negative light. The attacks made in the mailer are sleazy and misogynistic, and I am disgusted by them. All of us in this race- including Ms. Meister- have run positive campaigns, and we have focused solely on our records and on the issues. Mailers like this have absolutely no place in this campaign, and I, as well as everyone on my team, repudiate tactics like this in the strongest terms possible."
Another "Friends of West Hollywood" mailer, ironic given that it is paid for by the real estate developer-dominated group, also mentions Horvath, along with Heilman, endorsing them as "The West Hollywood Renters' Rights Team."
Duran's name also surfaced in the recent comedic brew ha ha over a lawsuit accusing Larry Block, a Council candidate with whom Duran has long had an unpleasant relationship, of illegally evicting and spying on James W. Snyder. Snyder, aka Jimmy Jimmy Coco, is a former Chippendale dancer who now is a celebrity spray tanner. His lawyer is Neal Zaslavsky, a Duran appointee to the city's Eastside Working Group. Zaslavsky larded many of the pages of the lawsuit with attacks on Block's City Council candidacy and furnished a copy to Duran before the suit was served on Block. Block has accused Duran of supporting the lawsuit.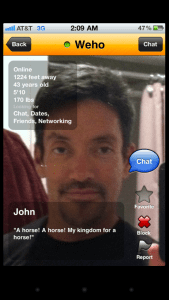 But the harshest light cast on Duran's involvement in the campaign comes from the so-called "Deputy-gate" scandal at West Hollywood City Hall. There Duran's deputy, Ian Owens, allegedly spied on Fran Solomon, the deputy to Councilmember Heilman, alleging she made illegal telephone calls from her office to solicit support for Heilman's re-election. Ironically Duran has endorsed Heilman. But Owens is known for his close friendship with D'Amico's deputy Michelle Rex, who refuses to speak to Solomon. The unpleasant relationship between Solomon and Rex reflects the one between tbeir bosses, Heilman and D'Amico.
Duran attempted to step out of that mess by publicly disapproving of Owens' actions. But Owens dragged him back into it when his lawyer, in a letter to the city, alleged that Duran refused to act on Owens' complaints about Solomon because Owens has refused to have sex with Duran since joining the City Hall staff. Owens said (and Duran has confirmed) that they had sex after meeting on Grindr, the gay hookup app that Duran is sometimes on during City Council meetings. Duran says he hasn't solicited Owens for sex since he hired him. That scandal made its way to the Los Angeles Times. (Grindr users, by the way, elected Duran "local hero / community advocate" in 2013.)
So where does all this leave Duran after Tuesday's election? His admission that he hired his deputy after meeting him on a gay hookup site and having sex with him seems to put an end to any county or state political aspirations. It has drawn criticism from a number of residents such as Sam Borelli, a local activist and former Council candidate. Some West Hollywood residents are calling for a recall election, a major effort in that it will require signatures of 20 percent of registered voters (about 5,280 people, based on recent registration figures).
If Duran remains on the Council, which seems likely, it's clear that he won't have a good relationship with at least one of his fellow Council members. That is D'Amico, who looks certain to be re-elected. If Meister wins, Duran will have another difficult Council relationship. He may get along better with Guardarrama, a long time friend of D'Amico and a fellow lawyer. But Guardarrama's advocacy of campaign finance reform and stronger ethical standards for the Council is likely to put him in conflict with Duran, who has said such changes aren't needed.
If Heilman and Horvath, both of whom the "Friends Of" committee have endorsed, are winners, Duran may be able to round up at least two other votes on some contentious issues. However Horvath's move to disassociate herself from the "Friends Of" mailer suggests their relationship may be fraught. And a victory by Larry Block won't help Duran either.
Then there's the June 2 special election to fill the seat vacated by Jeffrey Prang, which could throw another wrench into any effort to make the City Council machine run smoothly. West Hollywood, which celebrated its 30th birthday in November, apparently still has a few years to go to work its way out of political adolescence.