As someone who has dedicated a great deal of time to encouraging women to seek elected office, I am disheartened by what I found in my mailbox yesterday: a campaign mailer sent out by an Independent Expenditure campaign attacking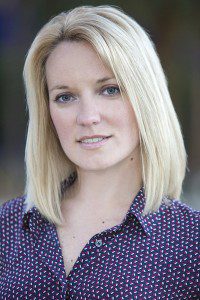 candidate Lauren Meister. This mailer underscores one of the reasons why we have so few women in elected office. Female candidates want to talk about issues, not be fodder for exaggerated, personal attacks that have no place in politics.
When I read the attacks on Lauren, I was reminded how I felt when I was attacked in my 2011 campaign for City Council – disgusted and sad. I immediately called Lauren to offer sympathy and to reinforce my commitment to running a campaign focused on what should matter to voters: my record and positions on the issues.
In the past years, elections in West Hollywood have taken a turn for the worse. Unwarranted, vicious attack mailers discourage voter participation, which unfortunately already is below 20% in West Hollywood municipal elections. Even worse is the proliferation of Independent Expenditure campaigns, which are by law, uncoordinated with the candidates they support and oppose. As a candidate supported by one such effort, as is Lauren by another, I wish Independent Expenditure campaigns would stick to the issues that encourage voters to ask: Who will protect renters from unfair evictions & improve the habitability of rent-stabilized housing? Who will create a sustainable future & protect our quality of life? Who will maintain services for residents of all ages, defend our human rights, and build bridges among diverse constituencies to make sure the needs of ALL residents?
It's time for the petty politics in our community to come to an end. It's time to usher in a new era of campaigning that is responsible, transparent, and focused on the issues that matter.
Lindsey Horvath, a former West Hollywood City Council member, is a candidate in Tuesday's Council election.