A controversial campaign mailer disparaging candidate Lauren Meister was condemned as misogynistic by numerous speakers at the West Hollywood City Council tonight.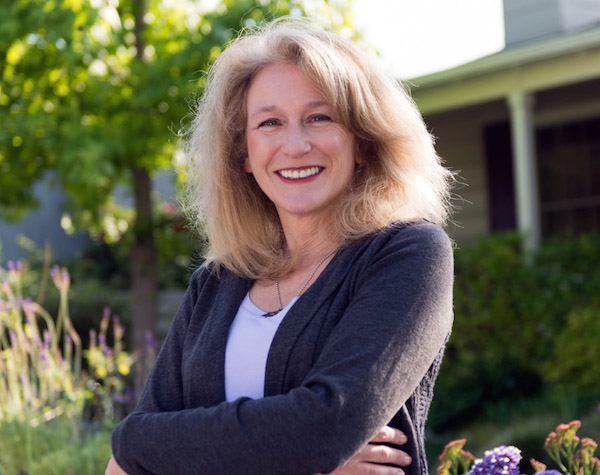 The mailer was paid for by "Friends of West Hollywood: A Committee to Elect John D'Amico, John Heilman, Lindsey Horvath & Joseph Guardarrama to the West Hollywood City Council," one of whose organizers is Councilmember John Duran.  The so-called "independent expenditure" committee by law is barred from coordinating its campaign efforts with any candidates. Challengers Lindsey Horvath and Joe Guardarrama have publicly condemned the mailer. Mayor John D'Amico and Councilmember John Heilman also condemned the mailer at tonight's Council meeting. "Sadly, this one was paid for by funds raised by a Council member," D'Amico said, referring to Duran, who was not present. "Given all that's going on … this is near the bottom of the deepest sea … If we allow this to happen, if we cause this to happen, we have really lost our way."
The mailer attacked Meister's claim that she opposes overdevelopment by saying she solicited campaign contributions from the Beverly Hills / Greater Los Angeles Association of Realtors (Meister has noted that its members sell real estate, not develop it). And it attacks her claim that she has business experience (Meister is a research consultant) by noting only that she once ran a company that sold adult novelty products and marital aids for women.
Among those condemning the mailer tonight was Ivy Bottini, a prominent lesbian activist, who urged voters to elect two women to the Council. Others complaining that it is misogynistic were Sam Borelli, a former Council candidate, and community activists such as Elyse Eisenberg, Cathy Blaivis and Virginia Gillick.
The "Friends Of" committee that produced the mailer is funded largely by developers. They include: 1) Townscape Management, owned by John Irwin and Tyler Siegel, the developers involved in the controversial 8899 Beverly Project; 2) Anthony Zehenni of Aladdin Development, a company with international interests that is headquartered on Sunset Boulevard; 3) three development companies controlled by Jason Illoulian of Faring Capital, which has numerous projects planned for West Hollywood; 4) Excel Property Management, controlled by Arman Gabay of the Charles Group, which is the developer of the Melrose Triangle project; 5) BMB Investments, controlled by Benjamin Soleimani, who built the Restoration Hardware building; 6) Daniel and Simon Mani, owners of the 9000 and 9200 Sunset Blvd. office buildings; 7) Reseda Plaza Holdings, which is connected with David and Yousef Emrani's Venice Investments, developer of the Sunset Plaza project at 8255-8295 Sunset Blvd. near Sweetzer, and Kali Capital, which lists its CEO as Tyrone McKillen, a real estate agent with Hilton & Hyland.
Numerous political observers see the mailer as potentially backfiring on its backers, many of whom will have to bring proposed projects before the City Council if Meister is elected.