An election is looming tomorrow. Who is listening to what you have to say?
Thank you to so many friends and neighbors for your time and thoughts. It has been an incredible experience being a candidate for City Council in a city that I love. Almost 30 years ago I landed on Santa Monica Boulevard, and today I'm ever so proud of what we have become as a city.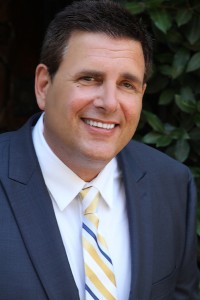 It was only one year ago that we forged a new city flag. Today's West Hollywood flag with our rainbow districts etched into its fabric represents the proud diverse city we are.
Our creative city would not be the same without all its drama. We are a passionate people who don't give up, who don't let up, who stand up to fight for equal rights, provide a safety net and dream of solutions to things much bigger then ourselves. Let's never forget that beautiful day in June when the plaintiffs and their attorneys left Washington D.C. after winning the battle for same sex marriages. They flew here to West Hollywood to be with all of us. That moment still brings tears to my eyes.
There is so much more we can do to make West Hollywood fresh and stay true to our roots. I want to build a West Hollywood that is the capital of the LGBT world. I want to keep the dream that an oppressed gay kid in Russia or Iran can still find his beacon of hope right here in WeHo. I still think of Sunset as the home of rock and roll. Let's celebrate our history and our diversity.
I'm a dreamer. Yes we can have zero-accident crosswalks. This city council has ordered two studies in the past two years. Those short-term measures that I advocated… well at least the cars are not hitting people. But it's a mess. Let's procure the mid-block crossing signals for Hancock and Westmount, and move on to the rest of the crosswalks that need attention. We need to light up Palm and many other streets. Public Safety is Job 1. Let's get going.
People talk about affordable housing and rent stabilization. I've been to most every meeting pitching a simple idea. A person in a rental unit who can't walk or is disabled and stuck on a upper floor unit should have an option to move to an available first floor unit. This is working its way through our aging in place initiative. Help me get this passed. This is a baseline to build on. If our goals are to be able to age in West Hollywood, then the most vulnerable need to be taken care of first. I want to sit to face with the biggest developers and come up with a plan for micro-units and unleash the private sector to create more affordable housing units.
I've been listening to you, and I'm exhausted talking about parking. I stood up against inadequate notice when the increase in the meter rates went to midnight. I begged to keep free Sunday parking, spoke out against the enforcing the parking meters to midnight and the increase in parking rates, the tow away traps. Yes, I'm going to fight to reverse these bad decisions. In addition your resident parking sticker should welcome you at any West Hollywood garage. Eat at our restaurants, shop at our stores from Sunset to Santa Monica and Melrose, and Beverly. Eat, shop and play in West Hollywood.
What about those giant cranes up on Sunset ? You ain't seen nothing yet. Wait till 8150 Sunset project at Crescent Heights and Sunset, (not in WeHo proper, but it affects us), and the Melrose Triangle, Robinson Lane (The Factory) projects, and the proposed Orange Grove Hotel, the Spouts grocery store and the building that will replace Collar and Leash and the one across from Gelsons and on and on are under construction. We need to stop this over development and get our arms around its impact on our city. I advocate a master environmental impact report on the cumulative effects of all these developments. Lets put a 10 percent development fee on large-scale projects. If we had that right now with $2.5 billion in development we would have $250 million for mass transit. It's time to slow down the growth in bureaucracy at City Hall too.
Then there is our social service budget. I'm on the Disability Advisory Board, and I'm partially sighted. Thank you to all my fellow board members, for it's you for whom I will always advocate. People need help sometimes. I'm fiscally responsible but I know we can create new ways and public-private partnerships to meet the needs of our residents.
As a percentage of our growing revenues, our social services budget is down. One friend at a West Hollywood Housing Corporation unit was told "We can do more for you if you had HIV." Well, that's sad and ridiculous. We can expand our social services to provide an equal safety net for all.
Well my friends your chance to be counted is coming up tomorrow on election day. I love working for us. I never needed an election to enjoy the work and serve our community. You have to ask yourself what kind of council person you want? A part-time guy? Then vote for somebody else. I'm here to make a great city even greater. Let's upset the status quo and put a community voice on the City Council.