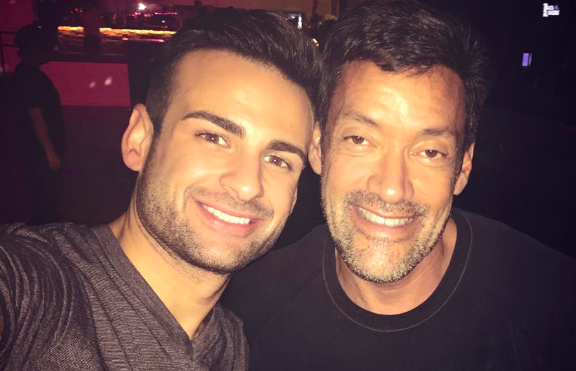 The West Hollywood City Council frequently takes stands on major issues in the hope that they will gain the city a national reputation. Now that has happened with an issue on which the Council hasn't taken a stand — West Hollywood's "Deputygate."
The New York Daily News, the nation's fourth most widely circulated newspaper, published a story today on the scandal at our local City Hall with a headline that focused on its sexual aspect. " 'Deputygate' drama: West Hollywood lawmaker acknowledges he had sex with deputy before hiring him," the Daily News headline reads.
The story, which quotes from previous stories in the Los Angeles Times and WEHOville, repeats City Council deputy Ian Owens' assertion that he met his boss, Councilmember John Duran, on Grindr, a gay hookup app, and had sex with him. And it includes the claim by Owens lawyer that Duran continued to make sexual advances on his deputy after putting him in the $150,000 city job.
Duran has denied making such advances after hiring Owens and says he hired him because of his qualifications, not his sex appeal. "People are trying to make him sound like he was unqualified and got the job based on a one-time incident," Duran is quoted as saying. "It's just not true and not fair to him."
The Daily News story goes on to report that the Council last night postponed any action on the scandal at the request of Duran, who is attending the American Israel Public Affairs Committee conference in Washington, D.C.