As two new City Council members were installed last night and two longtime incumbents departed, newly re-elected Councilmember John D'Amico welcomed what he called WeHo 2.0.
But now it looks like the latest version of West Hollywood already has a bug in it.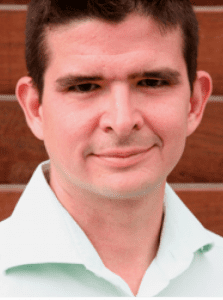 That bug is the decision by new Councilmember Lauren Meister to name Scott Schmidt, her political campaign manager, as her interim deputy. Schmidt made his way through City Hall today introducing himself as the guy who will be taking that job. In doing so, Schmidt may be joining the cast of "Deputygate," a farcical and expensive drama that makes the West Hollywood City Council look more like something you'd find on Comedy Central than on WeHo TV.
The players in Deputygate are a group of well-paid city employees who have managed to politicize what should be civil service positions. In theory they report to the City Manager. In practice they report to the politicians who hired them. They have their own five-member union that publicly opposed one of the few (only?) proposals to address the Council's ethical issues. That proposal, introduced by Councilmember John Heilman last year, would have barred former Council deputies from coming back to lobby their bosses on behalf of private clients. It was defeated in a three-to-two vote.
For those who haven't been following Deputygate, the plot is simple and very political. Michelle Rex, deputy to and former campaign manager for John D'Amico, doesn't like Fran Solomon, the newly departed deputy of Councilmember John Heilman. And Solomon doesn't like Rex. Their bosses, Heilman and D'Amico, do not like one another either. But Rex does like Ian Owens, deputy to Councilmember John Duran. It was Owens who in February covertly distributed a list of telephone calls that he alleged Solomon improperly made from her office to solicit support for Heilman's re-election campaign. That's the sort of allegation that may have hurt Heilman (and benefitted D'Amico) in the March 3 election.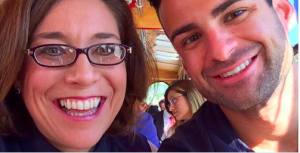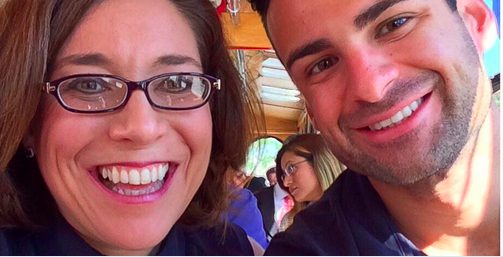 Solomon complained that Owens was spying on her, and now he is under investigation by the Los Angeles County Sheriff's Department while still working as Duran's deputy from his City Hall office. Owens is back in the office despite his allegation that Duran refused to act on his complaints about Solomon because he rejected Duran's sexual advances. Duran has denied that allegation, although he has admitted to having sex with Owens before hiring him.
(Kirin Hashmi, former deputy to Abbe Land and the interim deputy for new Councilmember Lindsey Horvath, is the one deputy who apparently hasn't auditioned for a role in Deputygate. The other deputy position will be filled when the fifth Council member is elected in the June 2 special election.)
In an email exchange with WEHOville, Meister cites Schmidt's record working with the Los Angeles and San Fernando Valley chambers of commerce and the Valley Industry and Commerce Association. That and other experience, Meister said, is why she chose Schmidt for the interim deputy position. But even if Schmidt doesn't end up playing a role in Deputygate, Meister's decision to choose her political campaign manager as her deputy indicates a serious optical problem. And her statement to WEHOville that the City Manager should not have the power to manage Council deputies indicates Meister will not support the sort of changes needed to clean up the Deputygate mess.
We may know the truth of that soon. On March 2, the Council postponed action on a proposal to develop fixes to the deputy system until after the June 2 election. Now however Council members, perhaps reacting to the outrage expressed by WEHOville readers, are saying the issue will be on their agenda in April.
Until then we can count on the drama on the third floor of City Hall to continue to boost readership on WEHOville.com. But we'd rather find ourselves writing about the sort of creativity and innovation implied by the WeHo 2.0 label than about the drama that has provoked a reality TV producer to pitch a show about our City Council.