A recently released study of housing costs in California suggests a major conflict between the professed desires of many West Hollywood residents and leaders to keep housing affordable and to also curb development.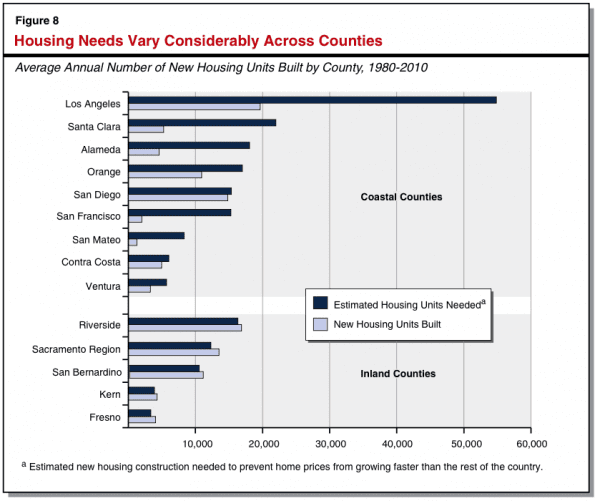 "Building less housing than people demand drives high housing costs," says the study, "California's High Housing Costs: Causes and Consequences," which was conducted by the Legislative Analyst Office (LAO) of the California State Legislature. Citing areas such as Los Angeles County, it says "community resistance to housing, environmental policies, lack of fiscal incentives for local governments to approve housing and limited land constrains new housing construction."
The study says that "between 1970 and 1980, California's home prices went from 30 percent above U.S. levels to more than 80 percent higher." That more expensive housing results in people commuting 12 percent further each day to work in greater Los Angeles — increasing traffic in a city such as West Hollywood, where only 26 percent of those who work here also live here according to the city's 2014 housing study. It also makes it difficult for companies to find and keep good employees, the LAO study says.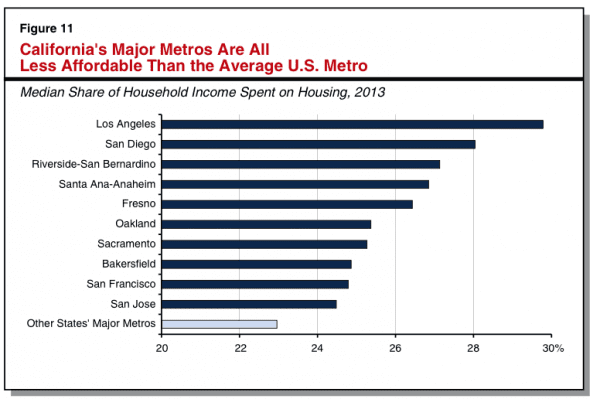 The report says 100,000 to 140,000 new housing units are expected to be built in the state each year. But to reduce the increase in housing costs, it says an additional 100,000 units would need to be built annually, with those exclusively in "coastal communities" such as Los Angeles, San Diego and San Francisco.
A major issue, the study says, is resistance by existing residents to increased housing density." For many homeowners, their home is their most significant financial investment. Existing homeowners, therefore, may be inclined to limit new housing because they fear it will reduce the values of the homes." The study said existing homeowners also often resist change for other reasons. "Many people, as they become accustomed to their lifestyle and the character of their neighborhood, naturally are hesitant about change and future unknowns." Another obstacle to building new housing, according to the study, is the use by development opponents of the state's environmental quality act (CEQA).
"The CEQA process can provide valuable information to decision makers and help to avoid unnecessary environmental impacts," the study said. "The CEQA review process also provides many opportunities for opponents to raise concerns regarding a project's potential effects on a wide array of matters, including parking, traffic, air and water quality, endangered species, and historical site preservation. A project cannot move forward until all concerns are addressed … In addition, after a local governing board approves a project, opponents may file a lawsuit challenging the validity of the CEQA review. As a result of these factors, CEQA review can be time consuming for developers."
The study also says local ordinances restricting the density of developments also can discourage the development of sufficient housing units to keep housing costs lowers.