City Poet Steven Reigns will host a discussion of the celebrated author and diarist Anais Nin at the West Hollywood City Council Chambers on Saturday.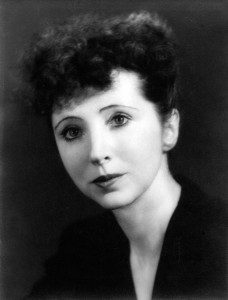 Nin, who died in 1977 at the age of 73, documented her personal emotional journey in a daily diary that she began when she was 11 and kept throughout her life.
Guest speakers will include four women who knew her — Sas Colby, Valerie Harms, Barbara Kraft and Tristine Rainer — who will discuss Nin and read passages about her.
"The struggles of life, love, and artistry Nin documented in detail daily," Reigns said. "Her life and writings are more relevant now than ever. Hearing firsthand from women who knew Nin is an exceptional experience. "
The speakers' personal reflections will help form a more complete image of a woman whose diaries published during her lifetime were dramatically edited, even excluding a husband. Her unexpurgated diaries, published posthumously, revealed her affair with writer Henry Miller as well as an affair with his wife, June Miller (documented in the book and movie "Henry and June").
Later in life Nin was married to two men at the same time, one in New York and one in Los Angeles. She also had affairs with two of her therapists, literary critic Edmund Wilson and her own father when she was 30 and he was in his early 50s. As Edmund Wilson once observed, Nin was both a "practical little Franco-Spanish housewife" and a "lovely little nymph who was not quite a human being."
The event takes place at 2 p.m. at the City Council Chambers at 625 San Vicente Blvd., south of Santa Monica. Admission is free of charge.