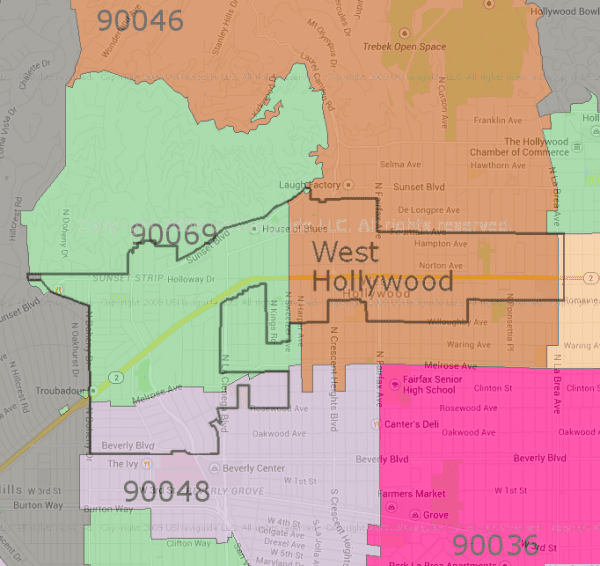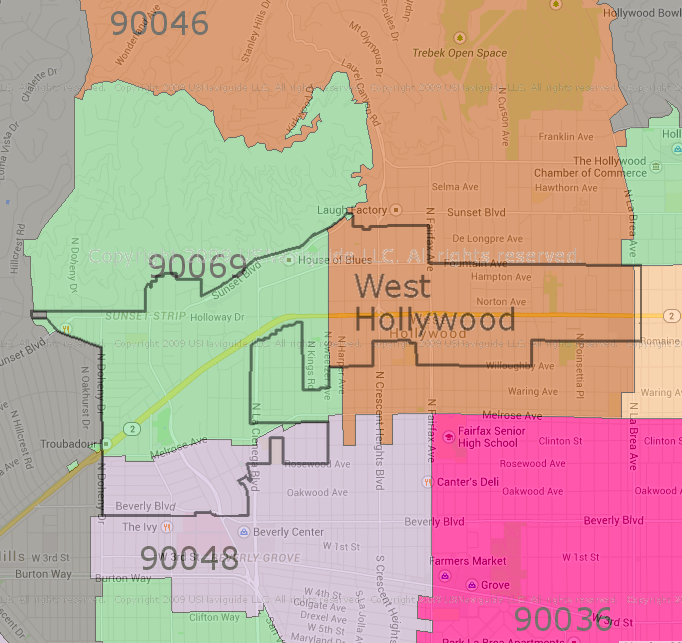 An analysis of real estate prices in Los Angeles over the past 10 years shows no increase in a large portion of the 90069 Zip zone, which covers part of the Westside of West Hollywood, and modest increases in the 90046 Zip zone, which covers the area from Sweetzer Avenue east and the 90048 Zip zone, which covers the area south of Melrose Avenue.
Because the analysis by PropertyShark, covers entire Zip zones, which stretch beyond West Hollywood's actual boundaries, its data offers only an approximate estimate of actual price changes in WeHo. Property Shark is a company that analyzes real estate data for about 90 million residential properties across the United States.
The analysis shows that the asking price per square foot in the 90069 area fell from $620 in 2004 to $609 in 2014, a decline of two percent. In the 90048 area it rose from $616 to $688 (up 12 percent) and in the 90046 area it rose from $595 to $629 (up six percent). By contrast, in the 91210 Zip zone in Beverly Hills the price-per-square-foot increased 25 percent from $730 to $915.
PropertyShark also looked at the median asking price for homes in Los Angeles and compared them with the median household income in various Zip zones. The median asking price in West Hollywood's 90069 zip zone is $1.9 million, 27 times the median income of $74,262 in that area. That is topped only by the 90210 and 90211 Zip zones in Beverly Hills, where the median asking prices are $3.5 million and $2 million — both 27 times the median income of the areas. In the 90048 Zip zone the media asking price is $1.4 million, 18 times the median income of $77,855. In the 90046 Zip zone, the median price is $2 million, 23 times the median income of $51,925. Those figures must be interpreted with caution given that roughly 80 percent of West Hollywood residents are renters, many of whom likely have lower incomes than do homeowners and who thus pull down the average reported by PropertyShark.
A recent analysis of home prices in the West Hollywood area by Sotheby's International Realty showed a significant increase in the three months ending in February over the same period last year. According to Sotheby's, sale prices of single-family homes in and near West Hollywood rose 21 percent while sale prices of condo rose 11 percent. The Sotheby's data isn't directly comparable to that of PropertyShark, but it does suggest recent growth in prices after 10 years of relative stagnation for most of the city's single-family homes and condos.