Are you looking for a job with an annual salary of $82,000 to $104,000 (which could be as much as $174,000 when all the benefits are added in), reporting to a part-time boss who's rarely in the office?
You don't need to go on Grindr to apply. The city has just posted a notice that it is recruiting a full-time deputy to serve newly elected Councilmember Lindsey Horvath. The deadline for applications is April 10, well before the April 20 Council meeting at which some Council members have said they intend to address the scandal on the third floor of City Hall that has become known as "Deputygate." (The Council punted on the issue on March 2). The job posting suggests that the solution won't include getting rid of the expensive system, which is unprecedented among L.A. County cities organized like West Hollywood. Indeed, newly elected Councilmember Lauren Meister already has hired her campaign manager, Scott Schmidt, as her "interim deputy." And Mayor John D'Amico continues to express support for his deputy and former campaign manager Michelle Rex. Political insiders are predicting that Horvath will hire her campaign manager, Estevan Montemayor. (Horvath currently is traveling overseas and couldn't be reached for comment).
The Deputygate scandals — which include allegations of highly paid employees spying on one another, doing political campaigning for their bosses, showing up for work late and leaving early, interfering with the work of other city staffers, refusing to speak to one another and in one case having sex with the boss before being hired — may have been surprising news to some.
But to Paul Brotzman, West Hollywood's first city manager, none of that comes as a surprise, although he admits to being stunned by some of the details (like the fact that the five deputies have their own union that takes stands against city policies that would affect them). Brotzman was named WeHo's city manager in April 1985, just months after the area known as West Hollywood was incorporated as a city. It's a position he held for 12 years.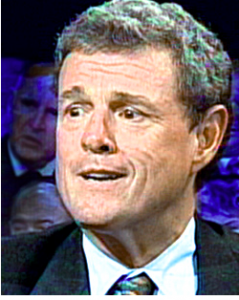 Brotzman now is retired to Hawaii after a career working at various small cities in California. In an interview with WEHOville he explained the genesis of the expensive and contentious deputy system, which he opposed from the beginning.
The system of full time assistants was in place when he took the city manager job, Brotzman said. The new City Council was the first in the nation, if not the world, to have a gay and lesbian majority, which attracted media attention worldwide. And the Council members, who had full-time jobs elsewhere, were overwhelmed by calls from residents, the news media locally and internationally and others. Given that the city was a startup, there were few staff members on board to help.
"When West Hollywood was incorporated it was the first city in the nation where a majority of the Council members were gay or lesbian," Brotzman said. "Back in the 1984, 1985, for a politician that was extremely unusual. It attracted an enormous amount of media attention. I remember the first (Council) meetings I attended there were banks of television cameras from all over… "
Brotzman replaced Fred Bein, who had been hired as an interim city manager to get things organized. "He recommended strongly against this (hiring the deputies, then called aides). But the Council members were feeling overwhelmed."
"When the Council asked me for my recommendation whether they should continue the program, I said no," Brotzman said. "I did not feel like the expense was justified. That was based on my experience having worked in three other cities prior to coming to West Hollywood. The system was a rarity except in very large cities such as Los Angeles."
"In most cities, the normal approach is that citizen requests for services are referred from the Council members to the city manager's office. The city manager then refers the requests to staff members to follow up on the requests."
Brotzman said some of the deputies performed well, and there was one benefit to the deputy system. "It eliminated a lot of petty tasks for me, like complaints from a resident about a neighbor doing something improper on his property." Those were addressed directly by a deputy.
"But there were enormous risks, and I saw some of them come to fruition. At one point we had a Council employee working at the direction of a Council member to undermine a policy that was adopted by the majority of the Council.
"There always was a list of Council deputies working to make sure the Council member was re-elected. Obviously they had a self-interest in that. If you're working on your own time, that should be okay. But if you come in an hour late because you're doing campaign work, are you really working on your own time?
And, Brotzman added, the system is "a nightmare for a city manager because the city manager works at the pleasure of the City Council. If you have a Council deputy that you have alienated, you have someone trying to undermine you at City Hall. On the one hand technically you're their boss or partial boss. On the other hand they have influence over the people who are hiring and employing you."
"I think the cons outweigh the pros."