Fairfax High School will celebrate its 90th anniversary next month in a ceremony that will include the re-dedication of its Dewitt Swann Auditorium stage in honor of Marilyn Moody, a drama teacher that hundreds of students recognize for the positive impact she had on their lives.
The ceremony is part of an effort to increase public awareness of the high school's various programs, facilities and history and to raise funds to restore a full arts program.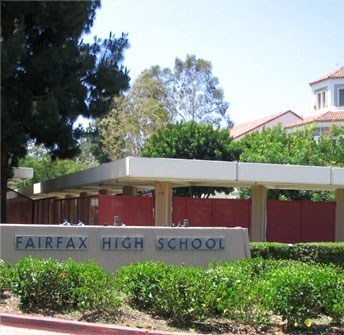 Fairfax, whose student body includes many West Hollywood residents, opened in 1924. It is named for the sixth Lord Fairfax, Baron of Cameron in Scotland, who in the early 1700s owned five million acres in Virginia. The school has adopted the Fairfax family's coat of arms (Rampant Lion) and motto "Fare Fax" ("Say and Do").
Fairfax opened on 28 acres with a focus on practical skills in agriculture and mechanical work at what now is the intersection of Fairfax and Melrose avenues. Over the years the school's focus shifted, and it has become known for graduates who became successful in the entertainment industry. They include Steven Adler of Guns N' Roses, writer James Ellroy, and actors such as Timothy Hutton, David Janssen and Mila Kunis.
The May 8 event, from 2 to 5 p.m., also will celebrate the reopening of the school's Swann Auditorium where the Marilyn Moody stage is located. The auditorium has been closed for a year for renovations. The school is launching a campaign with a "Fiesta Grande" on May 9 to raise money to restore a full arts program, acknowledging the auditorium's role as the training ground for the many graduates who entered the entertainment industry.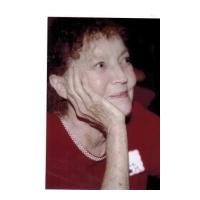 Moody, who taught at Fairfax from 1959 to 1972, died in 2013. At a ceremony in 2007, former students spoke about her impact on their lives. "It's interesting how one teacher can change not just all these people's lives, but the face of show business," said Cynthia Szigeti (Class of '67), in an interview with the Los Angeles Times . Szigeti went on to become a successful actress and improvisational acting teacher, whose own students have included Conan O'Brien and Lisa Kudrow.
The May 8 event will include music, food trucks, vendors and various performances by students, alumni and staff on the Fairfax campus at 7850 Melrose Ave. The event is free and open to the public. However those who make donations in advance to the Swann Auditorium renovation will get preferred seating. Donations can be made online.