At last night's City Council meeting West Hollywood City Manager Paul Arevalo acknowledged one of the key issues with the controversial City Council deputy system, and Councilmember John Duran was publicly criticized for hiring his deputy after having sex with him.
"The authority that I have is limited by the relationship that the Council member has with their deputy," Arevalo said. "In the past, when there have been issues, I have had conversations with Council members, and the Council members were fine with their deputy and didn't see a problem with their deputy, and that would put me in direct conflict with the Council member…. There have been problems in the past, and if a Council member is comfortable with what their deputy is doing there is very little leeway for me as a manager. The lines of authority do not work."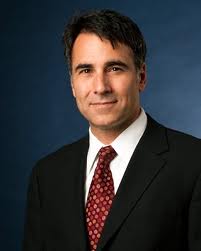 Arevalo made his statement during a rambling and sometimes confusing discussion by the Council of a proposal that would have required the deputies to sign time sheets and meet with the City Manager or someone designated by him on a weekly basis.
By the end of the meeting what was clear is that the Council will implement a hiring process developed by newly elected Councilmember Lindsey Horvath that calls for internal and external recruitment for open deputy positions and examination of final candidates by both city employees and "community stakeholders" with the final decision made by the Council member. The deputies will not fill out time sheets but will meet with Arevalo to discuss what they are doing.
The Council did not enact any reforms that had been proposed by Arevalo earlier. "I really wanted to turn this over to you, Madame Mayor-elect," Mayor John D'Amico said to Horvath, who will be installed as mayor on April 20. "And for all of us to really not be acting from a place of chaos."  Arevalo said that possible changes to the system will require months of study and months to implement. It has been in place since the city's founding 30 years ago and has been a source of problems since according to Paul Brotzman, WeHo's first city manager.
Duran also defended the high salaries paid to the deputies, who occupy a position that doesn't exist in any of the more than 60 cities in Los Angeles County that are organized like West Hollywood. The compensation, including health insurance and other benefits, was as high as $190,000 last year for Michelle Rex, D'Amico's deputy, and $150,000 for Ian Owens, Duran's deputy. D'Amico noted that their compensation was similar to that of the assistant city clerk or public information officer positions.
During the discussion, Councilmember John Duran said that politics is a major reason for the dysfunction of the deputy system, which has been criticized for the high salaries of the deputies, the fact that some do not always work a full day, that the deputies do not get along with one another and that they sometimes interfere with the work of other city employees.
"The problem has been for the last couple of years that politics have completely infected the third floor," Duran said, referring to the place in City Hall from which the deputies work. "I have never seen a situation where Council members didn't endorse one another for re-election until this time, where Councilmember Heilman and Mayor d'Amico didn't endorse one another. Over the years past we would endorse one another collegially."
"If they are going to take the campaigns that we've all seen the deputies come from into City Hall, it's going to infect the entire system," Duran said, referring to the fact that D'Amico and Councilmember Lauren Meister have hired their campaign managers as their deputies. "At some point the campaigns have got to stop, and governing has got to take over. Otherwise you're constantly in campaign mode month after month after month after month."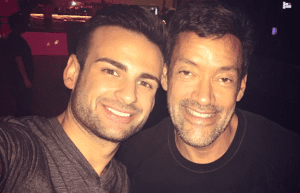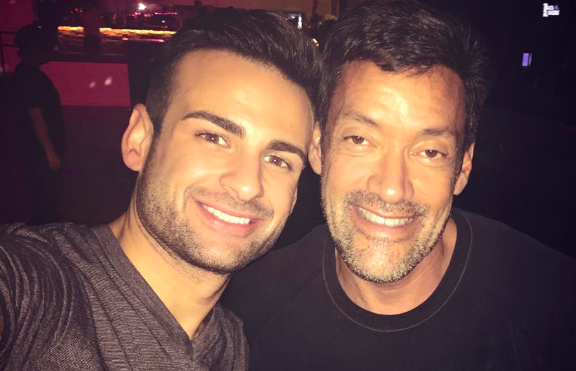 Duran also acknowledged the difficulty the current system presents for Arevalo. "If the deputies feel they are only responsive to the Council member, they will think they are above the city manager and the city manager cannot discipline them," he said. "The city manager must have the full authority to execute discipline if necessary… It is really difficult to work for two separate bosses. We are bosses who are not there."
But in an apparent contradiction, Duran said he wants to have the right to hire his own deputy and expects that deputy to keep an eye on the performance of the city manager and city attorney and alert him to problems. "It's the only way for the Council member to keep the city manager and city attorney in check is to have a confidential employee."
In a stunning moment at the end of the discussion, Steve Martin, a former Council member, criticized Duran for his behavior with his deputy, Ian Owens, who Duran acknowledges that he met on Grindr, the gay hookup app, and had sex with. Duran has denied Owens' allegation that he continued to solicit sex from him after hiring him. That issue has gotten attention in publications as varied as the Los Angeles Times and the New York Daily News.
"The reality is, a lot of unprofessional things happened. The reality is, in the private sector, when you sleep with somebody, you don't hire somebody without telling HR," Martin said to Duran. "That's basic in the real world. You decided the rules don't apply to you, and now you're bearing the consequences of your stupidity and your lack of judgment."
Arevalo was asked by Richard Giesbret, a local resident active in civic affairs, about the status of an investigation of Owens, who has been accused by former deputy Fran Solomon of spying on her telephone conversations. Arevalo said the city has engaged an outside investigator to examine the allegations. But he said he couldn't say when that investigation might be completed. Asked why Owens is back on the job during the investigation and continues to report to Duran, Arevalo said only that Owens remains a city employee.