The six-month Public Safety update given at the West Hollywood City Council meeting on Monday revealed some troubling information. Crime is up, particularly on the Eastside, where armed and strong-arm robberies, grand theft, vehicle burglaries and petty theft all jumped sharply. In Center City all Part 1 crimes increased or were flat except for commercial burglaries, vehicle burglaries and petty theft. On the Westside crime pretty much stayed the same, but there were still 34 aggravated assaults, 20 armed and strong-arm robberies, 207 thefts (including grand thefts, mostly from the clubs) and three rapes (which thankfully was down from seven).
The increases are consistent with similar increases in crime across Los Angeles County and the nation, according to Captain Gary Honings.
The crime updates were delivered on the heels of a report by the Los Angeles Sheriff's Department that shows West Hollywood as the leader in per capita crime across its 23 patrol territories. The data uses West Hollywood's residential population of 35,288 to gauge the rate of crimes, although Captain Honings stipulated that our population increases by as many as 25,000 people every weekend when crowds gather in Weho for the bar and nightlife scene, thus perhaps skewing the data.
The fact remains, though, that we can always do better. At Monday's Council meeting I proposed two specific ideas stemming from my observations and conversations with those in the know, and here I will also include a call for a study of the West Hollywood Sheriff's Station's practices, policies and procedures.
More Eastside Patrols
We should begin to address the challenges on the Eastside (where crime has ticked up dramatically at the Gateway Center, Ralph's and the newly constructed apartment complexes) by assigning permanent additional deputies between noon and 10 p.m. on a regular basis.
The Sheriff's Station fields a high volume of calls from those areas daily during peak times, and although there are occasional extra patrols, none currently exist that are permanent or regular. Let's keep a permanent presence in the area, both on foot and in vehicles, to prevent additional crimes and respond more quickly when crimes do occur. Perhaps the city should look into making the shopping centers and new apartment complexes chip in for a permanent assignment, much like is done at Hollywood and Highland.
Changes in Westside Patrol Schedules
On the Westside, we need to add to our deputies on foot patrol during the nightlife hours, and we also need to adjust the shift times of the foot patrol deputies to better match the times when incidents are occurring in that district.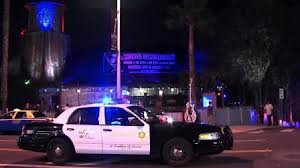 Currently there are two foot-patrol deputies assigned to the nightlife district at Santa Monica and Robertson from 8 p.m. to 3 a.m. on Friday and Saturday nights, and sometimes Sunday evenings. First, we actually need at least four deputies on foot in that area; two that would patrol from Robertson to Hilldale, and two from Hilldale to Palm. This will ensure that deputies on foot are not covering an area too large for them to respond quickly when an incident occurs, and will ensure that they are visible more often in the alleys, side streets and sidewalks.
Second, we need to adjust the shifts of our foot patrol deputies to coincide with the activity in the area. Shifts that begin at 8 p.m. and end at 3 a.m. mean that in reality the deputies are packing it into the station by 2 a.m. in order to complete their paperwork and tie up all the loose ends that remain at the end of their shift. This means that the foot patrol deputies are off the streets just as the clubs are emptying thousands of people onto the sidewalks and the nonsense is beginning. Starting the shift at 8 p.m. is useless because nothing is going on at that time other than the happy hour crowd taking the PickUp Line back to their homes.
The foot patrol deputies need to be changed to a shift that begins at 10 p.m. and ends at 5 a.m. which means they will begin patrol as the nightlife scene starts getting busy and keep them on duty until well after the clubs close and the nonsense really starts. Ending at 5 a.m. also keeps the deputies on scene as the bartenders and club employees close up and head to their cars and homes, thus giving an added level of protection to the folks who's pockets are filled with cash from the night's earnings.
After I spoke of these specifics on Monday night, Councilmember Lauren Meister requested that the Public Safety staff and Sheriff's officials look into my ideas and the plausibility of implementing them. I urge the Council to follow up and ensure that the common sense changes I have mentioned are given consideration.
I appreciate the men and women who work to protect West Hollywood, including our Fire Department, those at the West Hollywood Sheriff's Station and the Public Safety staff at City Hall, and it is my great pleasure to partner with and personally know various members of the Sheriff's Department and City staff.
Getting Deputies Back on the Street
It can be challenging for even the best men and women to objectively identify areas where improvement can be made and change themselves from within. I know there are people who wish to see the Sheriff's Station replaced with our own West Hollywood Police Department, or with a contract through a different police department. I am not one of those people. I do think though that we could take a look at some of the practices and procedures within the West Hollywood Sheriff's Station and perhaps study some areas where there is room for improvement.
I will give some examples. Currently the Sheriff's Station employs deputies in various positions where civilians could easily be employed instead. For instance, the station employs an operations deputy, who is basically a secretary. A civilian could easily be trained to do the job of the operations deputy for far less money, and in fact might do a better job considering that that person would be intentionally hired as someone skilled in that type of work. The deputy then could be placed on patrol for what he is trained and paid to do. In another instance, the computer technology deputy (basically a computer systems administrator) at the station should be replaced by a civilian computer technology professional for less money, and the deputy then can be deployed to the field and to police our city.
The station currently requires a deputy to take all crime reports, including "non-workable" reports (when, for instance, someone finds their car window smashed and their iPod stolen, but there are no witnesses or information about suspects). The deputy meets with and interviews the victim, writes out a report and files it for the records, but nothing can really be done with the non-workable reports. Instead of taking deputies out of the field to come back to the station and take these types of reports, the station should hire a community service officer, who would be a customer service-oriented civilian trained to gather the information needed and record the data. Freeing the deputies from taking non-workable reports means they spend more valuable time on patrol.
All Sheriff's deputies spend hours a week writing their reports. We should save time by creating reports with check-offs and fill-in-the-blanks so that deputies don't have to waste essential patrol time writing or typing the same thing over and over.
Communicating with the Public
Our West Hollywood Sheriff's Station is severely lax regarding public communication. The station should hire a professional civilian communications director or come up with a plan to have the Public Information Office in City Hall handle station communications. While LAPD Hollywood and LAPD Wilshire are tweeting about crime information and safety tips daily, the West Hollywood Sheriff's Station tweets once a week (if that) regarding bake sales and road closures. We, the public, should feel that our Sheriff's Station communicates with us regularly and that the information is valuable and pertinent to our safety. The communications director should also act as the point person for media inquiries so that the information provided is comprehensive and efficiently delivered.
Today I ask the West Hollywood City Council to commission a study that will research the internal practices, policies and procedures of our Sheriff's station, with the goal of getting deputies back on the beat more than they are now. If we can find ways to help make the station more efficient and keep deputies on the street longer, we must do it. The City Council should ask the Public Safety Commission to take ownership of the study starting in June, and perhaps an outside consultant could be hired to help craft recommendations for improvement. If I can come up with five observations, I know there must be more. Let's take the steps now to inspire, improve, and innovate our West Hollywood Sheriff's Station.
Ben Coleman is a West Hollywood resident and public safety advocate via Keep Weho Safe.