Should thunder and lightning make us nervous in West Hollywood?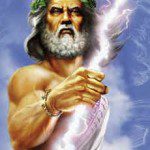 Bill Maher suggested as much in a hilarious "Real Time" episode on HBO Friday during which he lampooned Indiana's "religious freedom" law and Orange County lawyer Matthew Laughlin's controversial effort to put on the ballot a proposition that calls for killing gay people.
"Our gay battles are over cake," Maher said, alluding to the Indiana law's stated objective to protect people who view homosexuality as immoral from having to provide services such as catering for same-sex weddings.
Maher, a noted atheist, also took a swipe at homophobic passages in the Bible that are often cited by religious extremists as a reason for discriminating against gay people.
"If you believe that God wiped out Sodom and Gomorrah for being too gay, then, yeah — He must be itching to hit West Hollywood."
In West Hollywood, 40 percent of whose population is gay, the City Council, apparently not afraid of incurring God's wrath, passed a law last week barring the city from spending money on trips to states that implement laws allowing such discrimination against LGBT people. Faced with significant backlash from its business community, Indiana has amended its law to stipulate that LGBT discrimination is not permitted, potentially leaving it open to vengeance from God.
The good news for West Hollywood is that studies show lightning is much more likely to strike in religiously conservative Southern states, something that homophobic groups might want to consider when calling on the Heavenly Father to act.