West Hollywood is my home and has been for 25 years. I care about what happens here because our City has given me the freedom to be the best and most authentic person I can be. I am accepted here, feel safe here, and am part of the progressive community here. That's why this Special Election is so important: the outcome of who is voted in by the people will help determine the agenda of this City for the immediate and foreseeable future. We have to get it right.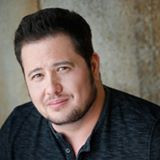 I have known Heidi Shink for almost as long as West Hollywood has been a city. The first time I met Heidi, she had a clipping on her refrigerator from the New York Times with her in a crowd of tens of thousands of LGBTQ people protesting the anti-gay SCOTUS decision Bowers vs. Hardwick. She said to me, "If you're going to be in my life, it will be filled with activism." And for 30 years she has never wavered in her commitment to work tirelessly for social justice causes. I have seen Heidi on the front lines of the fight for equality and civil rights for the LGBTQ community, as well as for women's rights, animal welfare, the environment, and seniors. For 30 years, she has been a dependable, passionate voice that has always spoken truth to power and championed the voiceless. In fact, Heidi has been an inspiration for my own activism. I marched alongside her with Act Up/NY in 1988, went on numerous marches on Washington for Pro-Choice, the Aids Quilt, LGBTQ rights, and other causes. Every time there was a reason to take action, Heidi was out there fighting, and she has continued to fight, in one form or another, ever since.
As a WeHoan, I'm concerned with what the future will bring for our city. The increase in traffic and the lack of parking (as well as the vehemence with which even minor parking infractions are punished) is unsustainable. And the charming "urban village" which I once knew seems to be disappearing. Yes- the last 30 years have brought us a place where all of us— gay, lesbian, transgender, or anywhere along the spectrum— can walk the streets with our heads held high. But now we have to face the rapidly rising costs of 30 years of a development philosophy which seemed to say "build now- ask questions later."
We need a true activist in City Council. We need someone who will be an independent voice and put the interests of residents above all else. Heidi Shink is that voice. In my neighborhood, I've watched more and more "McMansions" sprout up right next door to my house. On the West Hollywood Planning Commission, Heidi fought to help create a "neighborhood overlay zone" in West Hollywood West to protect from the reckless, rubber-stamping of development which is getting exponentially worse. She is committed to protecting all neighborhoods around the city in the same way. On the Human Services Commission, Heidi worked to increase services like Meals-on-Wheels to our aging population, as well as taking care of our next generation by funding the Tots to Teens program. That's why community members like Stephanie Harker, Cathy Blaivas and Roy Huebner, along with Congressman Adam Schiff, former Los Angeles Councilmember Bill Rosendahl, current LA City Councilmember Paul Koretz and West Hollywood Mayor John D'Amico have all offered their endorsements to Heidi's campaign.
I am proud to add my voice to the chorus of people who are saying "WeHo needs Heidi Shink," and that is why my mother, Cher, has not only endorsed Heidi (she rarely, if ever, gets involved in local politics), but will be holding an intimate evening for her on Saturday, April 18th which all are invited to attend. Simply go to www.heidishink.com, and click on the "Events" tab to RSVP. I know it will be a very special evening for all in attendance.
The last election cycle brought needed change to the City Council, and now there is one more piece to fit into the puzzle. Heidi Shink will complete the Council and help launch us on a new phase for West Hollywood— "WeHo 2.0," as some are calling it— with thoughtful, innovative solutions to push our city forward and finally help solve our traffic and parking issues, as well as addressing our growing lack of affordable housing.
Knowing Heidi as long as I have, there is no one I'd rather see on City Council than her. Our city needs thoughtful people making thoughtful decisions, and I can't think of anybody who is smarter, anyone who is more passionate, and anyone who understands the issues better than she does.
On June 2nd, I urge you to join with me and so many others and vote for Heidi Shink for West Hollywood City Council.
Chaz Bono is an actor, author and activist whose latest book, "Transition", is published by the Penguin Group Inc.