When it comes to matters of public safety, there has been some real news of late. But you wouldn't know that if you had attended last night's Public Safety Commission meeting.
Last week WEHOville reported that the L.A. County District Attorney's office had told the L.A. County Sheriff's Department a month ago that it would not file charges against the three deputies involved in the shooting death of one young WeHo resident and the serious injury to his friend as they tried to escape a knife attack last year on 939 Palm Ave. Those deputies remain on duty in West Hollywood. If you were on the Public Safety Commission, wouldn't you wonder why the Sheriff's Department didn't bother to inform Capt. Gary Honings, who heads its West Hollywood Station, or City Manager Paul Arevalo, of its decision? Wouldn't you be curious that, while residents of the apartment building at 939 Palm said they showed deputies photos of the attacker, the deputies claimed they didn't remember seeing them as part of their explanation of why they shot and killed the wrong man? Wouldn't you have questions about why the L.A. County Sheriff's Department is prepared to settle a $25 million damage suit filed by the family of the dead man if the District Attorney's Office has determined that the deputies did nothing wrong?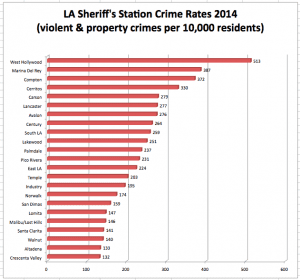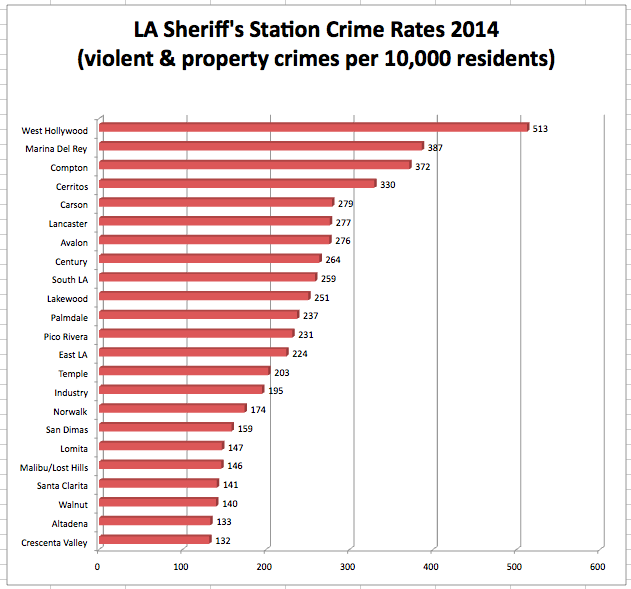 Earlier WEHOville reported a Los Angeles County Sheriff's Department study that said our city has the highest crime rate of any of the 23 areas it serves — another report that those who head the local Sheriff's station didn't know about until we informed them. The City Council white-washed that revelation, accepting the argument that WeHo's crime rate couldn't be accurately compared with that of other cities because we have so many out of town visitors. If you were on the Public Safety Commission, wouldn't you ask if it really matters whether the people who break into your car or rob you on the sidewalk are your next-door neighbors or visitors from Culver City or Sherman Oaks? Crime is crime, wherever the criminals come from. And again, why does the L.A. County Sheriff's Department not bother to tell its WeHo station of its findings?
And then there was the opinion piece by Ben Coleman, the public safety advocate behind Keep Weho Safe, published in WEHOville last week that revealed several organizational issues at the local Sheriff's station. One of them is a nighttime patrol schedule that results in deputies heading back to the station to fill out reports before the city's bars close and empty drunk and disorderly patrons out onto the sidewalk. Wouldn't you, as a Public Safety Commissioner, wonder what the local Sheriff's station is going to do about that?
And wouldn't you ask that representatives of the Los Angeles County Fire Department and of the local Sheriff's station provide their reports about monthly fire and crime statistics before your meeting, as is the case with reports from city staffers to other city boards and commissions, so that you can analyze them and ask questions?
The good news is that on May 31 the terms of all appointees to WeHo city boards and commissions (except those newly made by Councilmember Lauren Meister) will come to an end. Here's hoping that, as they consider new appointees, the members of the City Council will look for residents with a healthy sense of skepticism (something evident, for example, on the Planning Commission) as well as a willingness to praise and support what is working well. Our boards and commissions should be populated by residents who see their job as asking provocative questions and digging deeply rather than just listening passively and nodding their heads and smiling.
Henry E. (Hank) Scott is the publisher of WEHOville.com.