If you're looking to get the dope on weed, a popular pleasure for many West Hollywood residents, consider attending a conversation about the subject at The Standard hotel tomorrow night.
"Dank Tank: A High Minded Conversation with Industry Experts about Post-Cannabis Prohibition," is being staged by The Standard in collaboration with Paper Chase Press and Intelligence LA.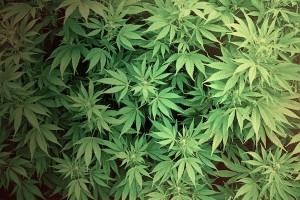 The event will include a discussion by a panel including Ellen Komp, deputy director of the CA NORML Foundation; Patrick Goggin, a board member of Vote Hemp; Aaron Justis, president of the Buds & Roses Dispensary, and Mel Shimkovitz, an actor and visual artist. The discussion will be moderated by Jacob Soboroff, host and producer on Take Part, the online discussion site.
It will feature a DJ set by Dead Meadow's Mark Laughlin. There also will be a "Growth Spectrum" installation featuring a mini-reading room with reference books about cannabis, Japanese Maples and a series of posters based on color shifts in the sky from dawn to dusk. Also available will be a zine, "High Minded: In a Cannabis State of Mind" that is inspired by the perspectives of advocates, artists, farmers, politicians and entrepreneurs who have supported the cannabis industry. The zine will be available for purchase during the event and will be sold online and in The Standard Shops the following week.
The event begins at 8 p.m. at The Standard, 8300 Sunset Blvd. near North Sweetzer. It is open to the public and guests are asked to RSVP to DankTank@StandardHotels.com.