A San Fernando Valley resident who is behind businesses that file lawsuits attempting to block development projects in Southern California has sued the City of West Hollywood over its approval of the proposed redevelopment of the San Vicente Inn.
Mitch Carson, operating through a company called Neighborhood Planning Services Inc. (NPS), filed the suit on March 3, a month after the City Council rejected his appeal of a Planning Commission decision approving the project.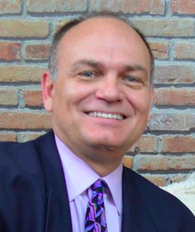 In the suit NPS asks the Los Angeles Superior Court to void the Council's decision. It argues that the decision violates the California Environmental Quality Act (CEQA) and that the $10,000 fee NPS had to pay the city to appeal the Planning Commission decision is excessive.
The redevelopment is a project of Jeff Klein, owner of the Sunset Tower hotel. Klein is proposing to convert the existing 29-unit inn into an "urban inn" with 32 rooms and a restaurant and off-site parking while preserving the historic character of the existing buildings. The inn's three buildings on the west side of San Vicente Boulevard north of Santa Monica and the stand-alone Victorian structure on a lot across the street have been designated local cultural historical resources. Before Klein purchased the property in 2013, the San Vicente Inn had become known as a center of prostitution and illegal drug use.
Klein's proposal for redeveloping the property has won the support of neighboring businesses and residents, many of whom turned out at a Planning Commission meeting and the March 3 City Council meeting to endorse it. Sgt. Dave Smith of the West Hollywood Sheriff's Station said that calls about alleged crime on the property had dropped sharply since Klein bought it.
At that March meeting and in his lawsuit Carson said that NPS is representing West Hollywood residents opposed to the project. However he has refused to identify any of the people he purports to represent and to date none have come forward.
Carson has been involved in similar (and unsuccessful) challenges to developments in Southern California. Working through a company called Good Local Planning Inc. Carson sued the city of Rolling Hills Estates in 2011 to overturn its approval of a plan to convert the Chandler Ranch rock quarry into a golf course and 114 luxury homes. His attorney in that matter declined to name the residents that Carson alleged were opposed to the project. The lawsuit was dismissed in 2013.
In an interview in 2011 with the Daily Breeze newspaper, Carson said Good Local Planning tracks development projects in Southern California. "We are an organization that likes to make sure developers don't run wild," he said Carson.
Last October the South Valley Area Planning Commission denied Neighborhood Planning Support's petition to deny a developer permission to build an apartment building and eventually an office building on a lot occupied by a vacant 124,000-square-foot office building that the Daily News sold to Hearst Communications in 2007. On various websites Carson also identifies himself as "the instant celebrity maker" and a motivational speaker.
The core of Carson's argument against West Hollywood is that it didn't follow CEQA's requirements, which the city has denied. CEQA was passed by the state legislature in 1970 as an environmental protection measure. Under its provisions most projects must undergo a state or local review to determine their impact on a broad range of things including air quality and aesthetics. CEQA has drawn criticism because it allows lawsuits to be filed by people on whom a project will have no evident impact, such as those like Carson who live in far away cities. Also there is no requirement that those filing a suit disclose who they say they represent.
Because of that there have been a number of suits filed against developers whose evident purpose is not to block or change a project but only to extract a cash payment in exchange for dropping the suit. That practice, called "greenmail," has been chronicled by Curbed LA, the real estate website. In a story in January, it reported that the La Mirada Neighborhood Association negotiated a settlement of $340,000 with the developer of a condominium building at 5641 Melrose Ave. Details of the settlement were revealed in confidential documents provided to Curbed LA.
Mike Jenkins, West Hollywood's city attorney, confirmed that there will be a meeting next week with the attorney representing NPS. According to court documents the purpose of that meeting is to "attempt in good faith to settle the litigation and the dispute that forms the basis of the litigation."