With the special election for the West Hollywood City Council only six weeks away, some candidates have begun to turn up the heat on one another.
Yesterday Cole Ettman, one of four candidates in the race, issued a press release accusing competitor Heidi Shink of violating city campaign donation regulations. "Shink Violates Campaign Finance Laws. City Prosecutor Investigation Likely," reads the headline.
The press release refers to a Feb. 1 letter from City Clerk Yvonne Quarker to David Gould, Shink's campaign treasurer. In it, Quarker notes that Shink's campaign finance statement for the period ending Dec. 31, 2014, indicates that she intends to spend money raised for her March election campaign for her June election campaign. After announcing her candidacy for the March race, where 12 candidates competed for three seats, Shink withdrew and instead filed to run in June, where four candidates are competing for one seat.
In her letter to Gould, Quarker notes that using money raised for one campaign to fund another isn't permitted under city law. "The City Attorney's office has discussed this rule with you," she writes, noting that Shink must return the money she raised for the March election, donate it to a non-profit organization or dispose of it in other non-political ways authorized by the California Political Reform Act. "If you continue to disregard the City's campaign finance regulations, we will be forced to refer this matter to the City Prosecutor for further action," the letter says.
Shink's campaign denied any violation of campaign finance laws. "Our campaign has not only complied with the letter of the campaign finance laws set forth by the City of West Hollywood, but the spirit of them as well," said a statement provided to WEHOville. "Ms. Shink did not run in the March 3rd election cycle, and absolutely no monies raised for the March 3rd election have ever been spent on this June 2nd campaign; this has been verified through our treasurer, David Gould. To even imply so without evidence, as Mr. Ettman is doing, is tantamount to libel. While we understand the Ettman campaign's desperate need for press of any kind, we would encourage him to address the issues in this race and to get out and speak to voters, rather than fabricating claims against those who are actually out knocking on doors. It sets an unfortunate tenor for the Ettman campaign that just a few days after his kickoff fundraiser at a spa, he has already resorted to negative campaigning. We hope that Mr. Ettman and his campaign will take a cue from the other candidates in the race and perhaps try to present some serious solutions to the problems this City faces, rather than resorting to these types of amateurish games. Our campaign will continue to talk to voters about the issues facing this City and presenting positive solutions to move West Hollywood into the next 30 years. "
Shink's campaign statement showed she had raised $35,455 from July 1 to Dec. 31, 2014 and ended up with a cash balance of $17,214 in her March 2014 campaign account. Quarker's letter notes that her Dec. 31 report, filed on Jan. 26, was altered by hand to change the election date specified from March 3 to June 2.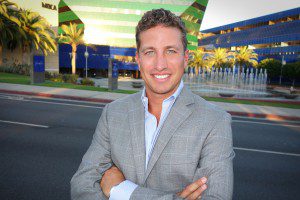 Meanwhile, those in the Shink camp are alerting political activists to a 2007 lawsuit in which Ettman and his New York City real estate firm were sued by Century 21 Real Estate for not paying fees required under a licensing agreement and for using the Century 21 brand and logo without authorization. That lawsuit was settled out of court.. "A contract dispute from 2007 has nothing to do with Heidi Shink breaking West Hollywood campaign laws in the election of 2015," Ettman said. "This is a campaign gimmick to mask Heidi Shink's mis-doings."
Ettman currently works as the manager of the law firm of Levine & Blit, which has offices in New York City and Beverly Hills. He also is a member of West Hollywood's Public Facilities Commission. Shink, a member of the city's Planning Commission, is a writer who identifies herself as an advocate for LGBT causes and is active in various local Democratic Party groups.
Ettman's most recent campaign finance filing, dated April 13, shows he has raised $1,000, with donations of $500 from Roy Kaufman, an executive at RBZ, which provides management services for actors, law firms and other businesses, and his wife, Judi.
Shink's most recent report, dated April 9, shows she has $10,000 in her campaign coffer, which came in the form of a loan to herself. Shink's fundraising for the March 3 election included an event at the West Hollywood home of Chaz Bono, the transgender celebrity who is a friend of Shink's. His mother, Cher, has endorsed Shink and is co-hosting a benefit for her on Sunday at the Beverly Hills home of Ron Burkle. Burkle, a billionaire investor, is a business partner with Sheikh Mohammed bin Rashid al-Maktoum, the ruler of Dubai, an an Islamic nation known for its homophobia (By law someone involved in consensual gay sex in Dubai can be sentenced to up to ten years in prison. However the law isn't rigidly enforced). That event and Shink's appearance at the Beverly Hills Hotel in February have drawn criticism from some local gay rights activists. The Beverly Hills Hotel is being boycotted by LGBT and women's activists because it is owned by a company controlled by the Sultan of Brunei, who is implementing Sharia laws that call for the death of LGBT people or women who commit adultery. Shink, a lesbian, has apologized for appearing at the Beverly Hills Hotel.
So far the other two candidates in the race, John Heilman and Larry Block, have kept a relatively low profile in the race.