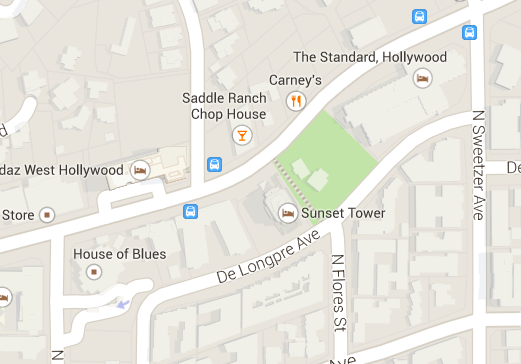 UPDATE:  L.A. County Coroner's Assistant Chief Ed Winter has identified the young man who died yesterday when his car hit a crane on Sunset boulevard as Brandon Gonzalez, 21. Winter said Gonzalez's hometown was not known.
Sunset Boulevard between Olive Drive and Sweetzer Avenue is closed temporarily this morning while Sheriff's deputies investigate a fatal car crash.
The driver, who was pronounced dead at around 7:30 a.m., apparently hit a parked vehicle at 4:16 a.m. Sheriff's deputies will reopen Sunset after the finish their investigation.