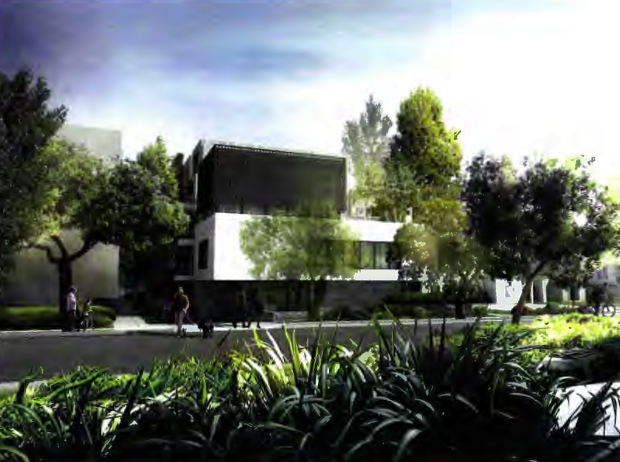 More than most other cities in Southern California, West Hollywood has always lived by a set of strong guiding principles. The city was founded on the ideals of diversity, acceptance, sustainability and affordable housing. Over the years WeHo has adopted ordinances to encourage and require development that is consistent with that vision – from our landmark rent stabilization law in the 1980s to the city's Green Building Program of 2007.
These policies, among others, have helped create a roadmap for commercial and residential projects, and they've largely succeeded. Yet as our city continues to grow and evolve, I find that some of my fellow residents are expressing frustration. This isn't new in West Hollywood, and this expression is part of what makes our city great. But I think that some of the recent anger may be a bit misplaced and myopic, and it ignores years of policymaking that has long had broad support.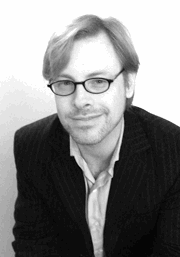 The city's affordable housing rules and requirements for new buildings are a good example. I spent many years volunteering my time toward the efforts of providing affordable housing in our city, and I understand the process well. West Hollywood goes well beyond other cities in its commitment to providing affordable housing for its residents. The city requires new residential buildings to provide a minimum of 20 percent of units to be deemed "affordable," meaning that they must be available to and priced for those on limited income. This rule works in tandem with a state law that encourages developers to include more affordable units in exchange for a "density bonus" that lets a project add more units overall. It's a quid pro quo. We ask developers to provide affordable units for our lower income residents and in exchange we allow them to build additional market rate units, which helps offset the cost.
Similar incentives exist for sustainability. When WeHo began work on a broad Green Building Program that now requires new buildings to meet a range of strict requirements, the city conducted a survey of residents and businesses at the time. The vast majority of respondents said it would be appropriate to give incentives like increased density and building height to developments that incorporate green building practices.
Other WeHo policies have also shaped our projects. Neighbors often cite a building's unit count as a cause for concern, but West Hollywood (as do many other cities) requires that residential apartment buildings be within 10 percent of their maximum allowable density– meaning that they must include near the maximum possible number of units given the lot size. So in many ways, our planning policies are working exactly as we've planned and are accomplishing the goals of the city as a whole.
These various policies, while supporting the city's long term goals, result in our buildings sometimes being a bit larger or taller or denser than they would otherwise be if there was no affordable housing component or sustainability incentives or density requirements. This is where I think the rub comes.
The push and pull between some residents and the city and developers regarding proposed new projects can become murky because not everyone understands the process that has led to the final project. Misinformation is sometimes the culprit in these disputes. I see it happening on a recent proposed apartment building at 826 N. Kings Rd.
Some residents in the area have expressed concerns about the project's size and appropriateness. But this project actually appears to have been designed to meet the city's goals. The Kings Road proposal follows local zoning rules and has incorporated sustainable design elements as well as good architecture, and we get 20 percent of the units set aside for affordable housing. The part I really like, as a resident, is that the developer has listened to some of the concerns of neighbors and made adjustments to parking and the side yard setback. Having had experience with real estate developers in the past and having worked in the industry myself, I know that it's not often easy to get developers to listen to neighbors. While I'm sure not everyone got what they wanted, I think the collaboration between developer, city and residents is an important and positive thing to note.
Even the city's Planning Commission has lauded the project's fit with the street's surroundings. The building also includes a public art installation facing the street (this is something that is required by the city but many developers opt out by paying an "in lieu fee").
Having worked for the American Institute of Architects for nearly a decade, I'm always grateful and impressed when a developer cares enough or is savvy enough to understand that what they're building impacts the neighborhood and those who live there. From what I've seen and heard, I think this building will prove to be a worthy addition to Kings Road.
There was great outcry and controversy a few years back about a project that was proposed across the street from this one at 825 N. Kings Road, which was built next to an architectural landmark, the Schindler House. That building has won design awards since its completion and, in my opinion, has added to the rich architectural fabric of the neighborhood. I believe that 826 N. Kings Road can do the same.
While some of us may have concerns over the various projects being proposed and built in our city, we all need better information so that we can fully understand that these projects are not solely driven by the developers' wishes or demands as some believe. West Hollywood has worked to put into place policies that will positively affect as many people as possible, and these policies affect how buildings are designed and created.
If we don't like what's being proposed or built then maybe we need to revisit some of our policies.
I think it's important to encourage good developers who want to work with us and are bringing good design to our city and are meeting the guidelines we have set forth. Further development in West Hollywood is inevitable. Let's work together to make it good as possible and attract the best developers we can.
Thomas Mann is a longtime West Hollywood resident and the former chair of the board of the West Hollywood Community Housing Corporation. He is also the former associate director of the American Institute of Architects.