Continuing missteps by Heidi Shink have left those opposed to John Heilman's re-election to the West Hollywood City Council fearful that she may no longer be a viable choice to defeat him.
The mistakes have included previously reported issues such as her partying at the Polo Lounge at the Beverly Hills Hotel, which is being boycotted by women's rights and LGBT rights activists because it is owned by a company controlled by the autocratic Sultan of Brunei, who is invoking laws calling for the stoning to death of gay people and women who have sex outside of marriage. Then there was Shink's decision to stage an April 19 fundraiser at the Beverly Hills home of Ron Burkle, a billionaire investor from whom Bill Clinton has distanced himself for fear that association with him will hurt Hillary Clinton's campaign for president. Burkle's business partner is the autocratic Muslim ruler of Dubai, another homophobic state.
And most recently is the investigation launched by West Hollywood's City Prosecutor into charges that Shink is using funds raised for a March campaign for City Council for the June 2 election, which is illegal under city law, and Shink's own admission to WEHOville that payments to a company listed at her home address were reimbursements she made to herself for more than $7,000 in office supplies and website expenses from her March campaign funds, also not permitted under campaign finance law.
Shink has apologized for the Polo Lounge appearance, and her campaign denies it is using funds raised for the March election for the June campaign. Indeed, a letter from the California Secretary of State states that it erred in giving Shink's June campaign the same ID number as her March campaign. That number's appearance on campaign materials is one reason questions arose about misuse of campaign funds.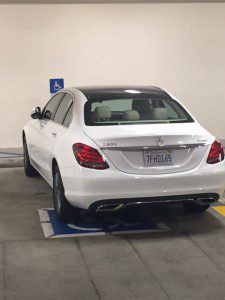 But reports of other missteps also are circulating rapidly among the small community of political activists in West Hollywood who are most likely to turn out to vote. For example, Shink's claim that she was instrumental in establishing #Boom, the well-attended sober New Years Eve party at West Hollywood Park, has been hotly contested by Jimmy Palmieri, a member of the city's Human Services Commission who is founder of the Tweakers Project, which works to combat methamphetamine abuse.
"If for a second Ms. Shink is claiming anything at all to do with #SIZZLE (a gay pride sober event) or #BOOM, it is an outright lie," Palmieri said in a comment on WEHOville. "She has never been to a meeting of the sober events working group, nor was she in attendance at this years #BOOM."
Then there are Shink's alleged claims to a Democratic Party group that she was a member of the board of directors of the L.A. Chapter of the National Council of Jewish Women and claims that she is a member of the NCJW's Advocacy Board. According to prominent NCJW members, Shink was rebuked for making the NCJW board member claim by the organization's leaders. And they say she was a member of its Advocacy committee (there is no Advocacy board), but was effectively removed for not attending its meetings.
Members of the city's Planning Commission also are upset that Shink is now urging that the City Council accept a proposal by anti-development activists to ask the commission to reconsider its approval of a project at 826 Kings Rd. As a Planning Commissioner, Shink voted for that project, which since has sparked a well-organized campaign against it that has included a rally she attended to voice her support for the project's opponents.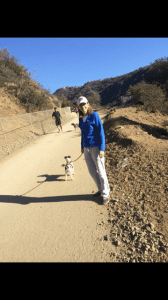 Opponents of Shink also are circulating via email photos of her car parked in a handicapped parking space during the installment last month of new City Council members at the City Council Chambers. The photos include one of the permanent handicapped parking placard in her car, which allows her to park for free in metered spaces and in handicapped parking spaces. Also being distributed are photos of Shink hiking up what appears to be Runyon Canyon and playing softball. Shink had back surgery several years ago and has pronounced herself completely recovered. When questioned recently about the use of the parking pass she told WEHOville that her doctor wants her to limit on occasion how far she walks.
These issues have prompted some of Heilman's fiercest opponents to reach out to Shink and her campaign manager, Renee Nahum, to express their concerns. Those people, who would speak to WEHOville only if not quoted by name, have viewed Shink as Heilman's only strong opponent. Others in the race are Larry Block and Cole Ettman.
Shink has the endorsement of City Councilmember John D'Amico, who dislikes Heilman on both a personal and political level. D'Amico was re-elected to Council in the March election along with newcomer Lauren Meister, who he also endorsed. A win by Shink would help give D'Amico a three-vote majority on many issues. The other council members, Lindsey Horvath and John Duran, have expressed their support for Heilman.