At last night's West Hollywood City Council meeting three of the four candidates in the current race for Jeffrey Prang's seat for stepped up to the podium, ostensibly to add their voice to public comments, and promoted their campaigns.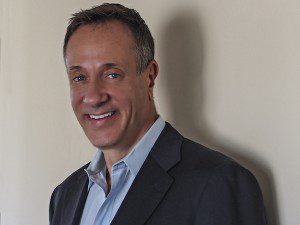 Cole Ettman announced he was running for City Council as a key point in his comments on the 826 N. Kings Rd. project. Exactly how is this relevant to the discussion of the size, scope or environmental impact of this new building? Heidi Shink was, perhaps, a bit more obtuse, pandering to the crowd as she riled them up with discussion of her opposition to the 826 Kings Rd. , a project she voted to support in her service as a Planning Commissioner. She then took it one step further, attempting to blast her opponent, John Heilman, for not appearing at the meeting to speak on the issue. Can Mr. Heilman really be faulted for having the decency and respect to choose not to use City Council meetings to campaign?
Larry Block seemed to take every possible opportunity to speak. He spoke on several issues, tying his presentations to his candidacy in each instance. But it was his rantings about the Chamber PAC and the candidates forum at the end of the long evening during the "new business" section of the agenda that reflected the most significant abuse of the Council. Mr. Block's discussion of Chamber PAC endorsements and the Chamber's choice not to conduct a candidate's forum have no place in a City Council meeting. These are discussions between Mr. Block and the Chamber. If Mr. Block would like a further outlet for his frustrations he should (and does) take his issues to the media. Speaking on this issue at a televised City Council meeting is inappropriate. These were not substantive comments related to City Council matters but merely an opportunity for one candidate to grab more on-camera time to support his campaign.
Then there was John D'Amico's outburst after Genevieve Morrill's presentation on the 826 N. Kings Rd. project. What was his purpose in challenging Ms. Morrill with his antagonistic questioning about who the Chamber supported in the last election? Where was the relevance? Was he attempting to push her to reiterate the Chamber's support of John Heilman, thereby providing an open door for him to take public pot shots at his nemesis? Mr. D'Amico's repeated public disrespect for Mr. Heilman is no secret after all, so it should not surprise anyone that he might engage in such a tactic.
The public engagement and transparency provided by the open public discussion at our City Council meetings is an integral part of the democratic process. But when discussion shifts from the issues at hand or relevant City Council business and turns to announcements of candidacy, commentary on candidates or allegations and complaints about Chamber PAC endorsements have we crossed the line?
A televised City Council meeting is not the place for this kind of blatant campaign rhetoric. It is simply not appropriate to allow City Council meetings and the issues at hand to be politicized in such an outrageous manner. It allows for unbalanced and unfair allotments of time to the various candidates on our public television station.
Why is this activity not being censored? Why are sitting council members and candidates not being held to standards of behavior? We deserve better.
Keith Kaplan is chair of the West Hollywood Chamber of Commerce.