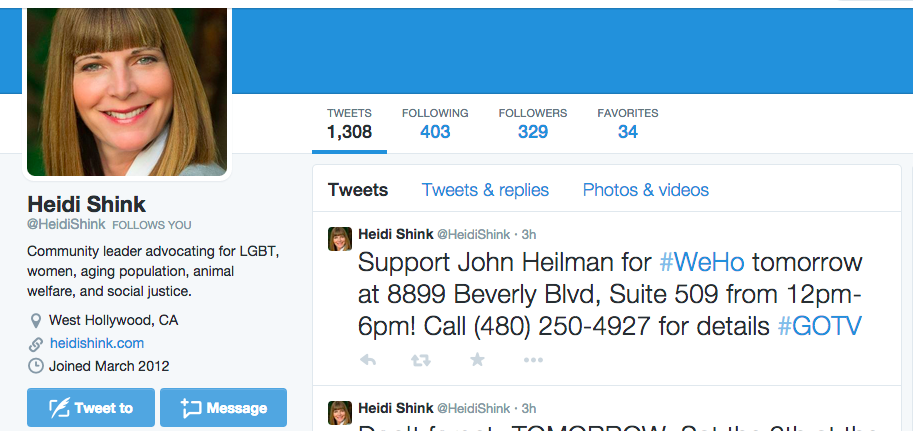 No, Heidi Shink is not backing John Heilman in the June 2 election for West Hollywood Council. Although viewers of Shink's Twitter feed this afternoon can be forgiven for assuming that.
"Support John Heilman for #WeHo tomorrow …." read a tweet posted by someone on Shink's Twitter page who identified herself as Shink. The tweet, which prompted a call from someone to WEHOville asking if Shink was withdrawing from the campaign, was removed by the Shink campaign after it was alerted by WEHOville.
Shink and Heilman are two of four contenders in the race for a single seat on the City Council in the upcoming special election. She has focused her campaign largely against him.