While West Hollywood's City Prosecutor is looking into allegations that City Council candidate Heidi Shink has violated local campaign finance laws, lawsuits remain pending on the other side of the country against WeHo Council candidate Cole Ettman for failing to pay fines  for alleged violations of New York State campaign finance laws.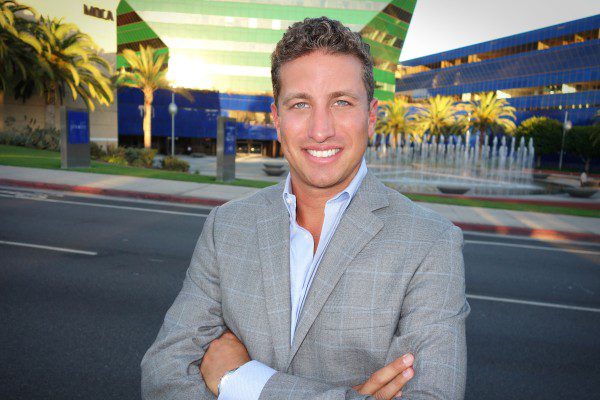 The New York State Board of Elections has confirmed that 13 lawsuits have been filed against a committee formed for Ettman's 2004 campaign for a New York State Senate seat. The board of elections alleges Ettman's committee failed to pay fines assessed against it for not revealing  the amount and source of contributions to Ettman's campaign. The fines total $6,549 plus an unspecified amount of interest. Ettman lost the Democratic primary race for the state Senate seat, which serves Staten Island and part of Brooklyn, with only 19 percent of the vote. While the lawsuits were filed against Ettman's campaign committee, under New York law the candidate is responsible for the financial activities of the committee. The treasurer for the committee was Rachelle Ettman, Cole Ettman's mother.
When questioned about the allegations today, Ettman said  he had sent a check to pay the fines as soon as he learned about the matter. However, a letter from the New York State Board of Elections dated April 17, 2015, said that as of that date it had not received the financial contribution reports or payment of the fine. Documents provided by the elections board show it made multiple attempts over the years to reach Rachelle Ettman by certified mail to demand she resolve the situation. Letters also were sent to Ettman, who moved to California from New York City six years ago.
Ettman was involved in another legal dispute in New York City in 2007. He and Alan Rocoff, a lawyer, were partners in a Brooklyn real estate firm that was sued in 2007 by Century 21, the national real estate firm, for violations of its franchise agreement. Century 21 alleged that Ettman's firm failed to pay more than $90,000 in licensing and other fees. Ettman settled the lawsuit out of court before it went to trial. He was represented in the suit by the law firm of Levine & Blit, whose Beverly Hills office he now manages.
Rocoff, who certified the papers that Ettman filed to run for the state Senate seat, also worked with Ettman on local political campaigns in New York City, at least one of which was controversial. That was a campaign by Dawn Jimenez, a New York Housing Court judge, who ran for a Civil Court judgeship. Rocoff and Ettman were alleged to have produced campaign literature citing support for Jimenez from a newspaper and other prominent people who did not endorse her. Rocoff's legal license was suspended in another scandal when he came under investigation for stealing more than $200,000 received from an auction of a foreclosed church building in Brooklyn in 2005. The money was owed to the church's pastor.
Ettman and Shink are two of four candidates in the June 2 election to fill one seat on the West Hollywood City Council.  Other candidates are Larry Block, owner of The Block Party clothing store, and John Heilman, a law professor and former Council member who lost his bid for re-election to the Council's March 3 general election..