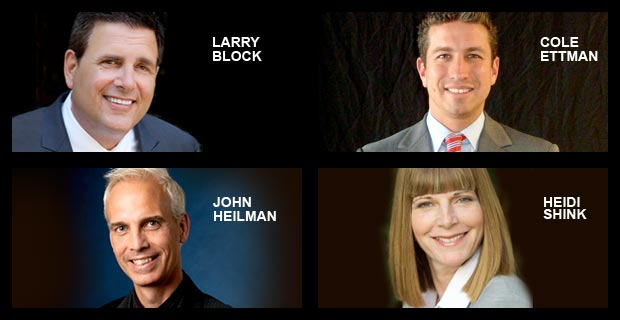 If reading the campaign mailers filling your mailbox or littering your front steps hasn't been exciting enough for you, you'll have each of the four candidates in the June 2 West Hollywood City Council election making his or her own pitch live at a forum on Wednesday.
The forum will held from 6:30 to 8:30 p.m. at the City Council Chambers, 625 N. San Vicente Blvd. south of Santa Monica. It will be staged with the help of the League of Women Voters.
The candidates are community activist and business owner Larry Block, law firm manager Cole Ettman, former Councilmember John Heilman and writer Heidi Shink.
Given that the event is a forum and not a debate, the candidates will be asked to answer questions but won't likely be pressed to explain their stands on various issues. Those interested also can find the forum on Time Warner Cable channel 10 ot AT&T U-verse channel 99. It also can be viewed on www.youtube.com/wehotv and on the city's website at www.weho.org/wehotv.