What would it take to get Larry Block out of the increasingly heated campaign for West Hollywood City Council? Apparently not $20,000.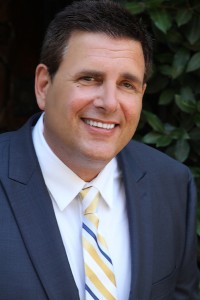 Block told WEHOville tonight that Cole Ettman, another of the four candidates in the June 2 election, offered him $20,000 if he would withdraw from the race. Block said he refused the offer, which Ettman made at an event hosted by the Los Angeles Business Federation. Block said Ettman wanted him to withdraw from the race because Ettman believes the number of candidates is reducing the chance that John Heilman could be defeated. Heilman, a 30-year Council member, announced as a candidate in the June 2 special election after losing in the March 3 general election. The other candidate in the race is Heidi Shink.
Asked about Block's allegation, Ettman responded only by laughing. Paying a candidate to withdraw from an election is a violation of a California "purity of elections" law enacted in 1893. Ettman has been accused by the New York State Board of Elections of violating campaign finance laws in his 2004 race for a state Senate seat. That board filed 13 lawsuits against Ettman for failing to pay fines levied against his campaign committee for not filing campaign donor reports. Ettman paid the $6,549 in fines  after WEHOville revealed the lawsuits in a story published on May 10. It is not clear whether Ettman has yet filed the New York campaign finance statements.
Ettman's alleged offer is further evidence that he, Block and candidate Heidi Shink see Heilman as their strongest competitor.   That was also apparent tonight at a candidate forum hosted by various West Hollywood neighborhood associations. Ettman and Shink spent the much of the evening attacking Heilman. By contrast, Block, who Heilman has recommended as a candidate to those who won't vote for him, spoke up in support of several of Heilman's City Council decisions.
The candidate forum was moderated by Elizabeth Ralston, president of the Los Angeles League of Women Voters. The candidates largely focused on issues such parking, traffic congestion and concerns about overdevelopment that they addressed in the Citizens Agenda questions on WEHOville.