EDITOR'S NOTE: What follows is actual text from the lawsuit filed Wednesday by City Council Deputy Ian Owens in L.A. Superior Court alleging sexual harassment by his supervisor, City Councilmember John Duran. Duran has admitted to meeting Owens on Grindr, the gay hookup app, and having sex with him, but he has denied Owens's allegations that he continued to solicit sex from him after he hired Owens. The following text contains language that some readers may find uncomfortable.
Mr. Duran met Mr. Owens on Grindr in April 2012. The first time they met in person, they engaged in sexual relations. This is the one and only time they ever were sexually intimate. Over the course of the next several months, Mr. Duran and Mr. Owens met a few times but did not have further sexual relations. In those subsequent meetings, Mr. Owens made clear to Mr. Duran that he viewed him only has a friend and professional mentor, and was not interested in any type of romantic or sexual relationship. In or around July 2012, Mr. Duran offered Mr. Owens the position of his full-time Deputy at City Hall, and Mr. Owens accepted. Mr. Owens started the job in or around August 2012.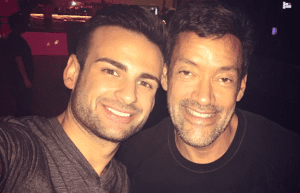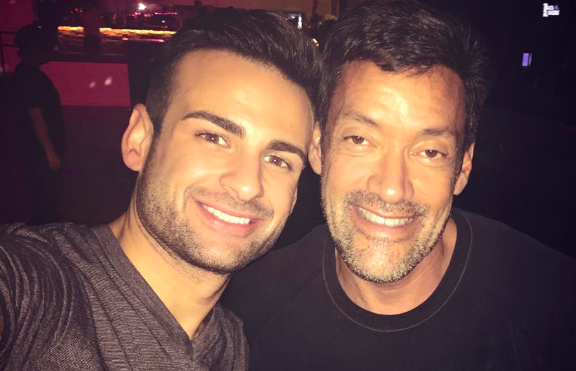 During the course of his employment at City Hall, Mr. Duran made sexual advances and/or sexually suggestive comments towards Mr. Owens well over 100 times. On average, about once or twice a week, Mr. Duran would make a comment to Mr. Owens that either complimented the way he looked (e.g., you look good in that suit) or, as was more often the case, expressed explicit and overt sexual interest (e.g., "I'd bottom for you" or otherwise commenting in a wildly disrespectful manner about Mr. Owens's sexual appeal). Almost every time this happened, Mr. Owens told Mr. Duran that he was uncomfortable, either bluntly, or in a way that made his discomfort clear in a more diplomatic manner (e.g., laughing in a way that was intended to communicate that he was uncomfortable).
In addition to making direct advances towards Mr. Owens, Mr. Duran would also intentionally make him feel uncomfortable by showing him pictures of people Mr. Duran had sexual encounters with, or telling him graphic stories of Mr. Duran's sexual encounters. This happened an average of two to three times a week during the course of Mr. Owens's employment. For example, even though Mr. Owens would object and make clear that he was uncomfortable, Mr. Duran would show Mr. Owens naked pictures of men with whom Mr. Duran had been intimate.
While these constant unwanted advances and sexual bullying took a toll on Mr. Owens, it did not bother Mr. Owens as much as the fact that Mr. Duran would humiliate Mr. Owens in front of others and thereby undermine Mr. Owens's professionalism. About eighty (80) percent of the time that Mr. Owens and Mr. Duran met with people together outside of City Hall, Mr. Duran would make a comment objectifying and humiliating Mr. Owens such as "all his friends look like that (or similar words)" and "he's friends with the A-list kids" (or similar words implying that Mr. Owens and his friends are all sexually desirable). Almost every time this happened, Mr. Owens would tell Mr. Duran afterwards that such comments made him feel uncomfortable, but Mr. Duran simply would not stop.
Even at City Hall, Mr. Duran thought it was okay to do whatever he wanted in front of Mr. Owens. For example, sometime in or around the summer of 2014, Mr. Duran told LuNita Bock – the Director of Human Resources for the City – that she had large breasts, and groped her breasts. Even though Mr. Owens was visibly uncomfortable and upset by this behavior, Mr. Duran and Ms. Bock laughed it off and thought it was funny. By constantly objectifying Mr. Owens in front of others, Mr. Duran made people believe that it was somehow okay to do such things to, and in front of, Mr. Owens.
In or around March 2014, Mr. Owens confronted Mr. Duran directly about his sexual advances as well as other issues he was having at work. Mr. Owens got angry and demanded that Mr. Duran keep their relationship professional. Mr. Duran mostly stopped making direct sexual advances after that, but he has since continued to tell Mr. Owens graphic details of his sexual relations and humiliate Mr. Owens in front of others as described above.