Two last minute endorsements make clear the divide that could exist on the West Hollywood City Council after next Tuesday's election.
Today Councilmember Lauren Meister sent via email her endorsement of candidate Heidi Shink, who also has the endorsement of Councilmember John D'Amico. Earlier, Mayor Lindsey Horvath endorsed John Heilman, who also has been endorsed by Councilmember John Duran.
A victory by Shink will give D'Amico and Meister the vote they need to oppose some of the commercial and real estate projects in West Hollywood that D'Amico has condemned as part of a "bigger, louder, faster" development trend. A victory by Heilman, who served on the Council for 30 years until losing in the March 3 election, means the city is likely to continue along a path in which it has approved several major new commercial developments in recent years as well as residential projects, which are required to include housing for low- and moderate-income people.
The other candidates in the race are Larry Block, owner of The Block Party clothing store and an activist who has campaigned for crosswalk safety among other issues, and Cole Ettman, manager of a Beverly Hills law firm.
As the election day approaches, Shink's campaign has been troubled by allegations that she has violated campaign finance laws and that she has made untrue claims about being involved in various civic organizations and activities. Last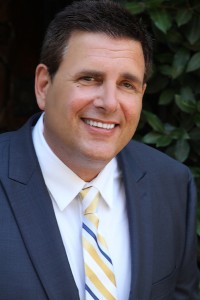 month the city asked its City Prosecutor to investigate Shink's campaign finance activities, which include writing herself checks from money raised for a March 3 Council race that she didn't pursue.
Heilman continues to be criticized by opponents of the city's original plan to redevelop Plummer Park, which he backed. That plan included tearing down the historically significant Great Hall / Long Hall. The demolition of Great Hall / Long Hall to build a parking structure underneath it is effectively off the table because the state decided in 2011 that cities must dissolve their redevelopment agencies and give the money held by those agencies to the state, a move designed to alleviate California's budget problems. West Hollywood had hoped to use that money for the Plummer Park project. Recent discussions about Great Hall / Long Hall have focused on finding ways to renovate and reuse the buildings or move them to another location.