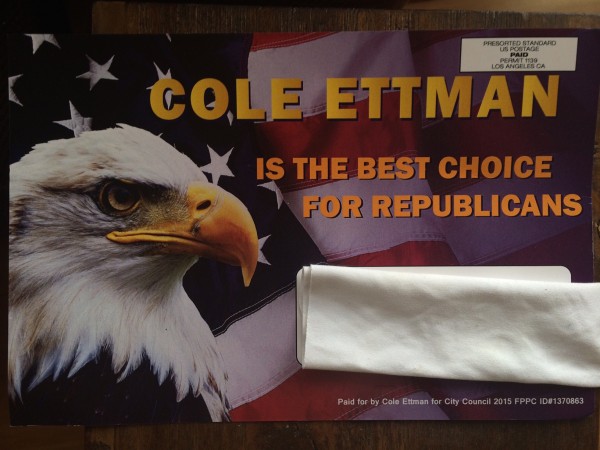 With the West Hollywood City Council election now only two days away, those paper mailers are falling like snow (something you can see in Aspen) from residents' mailboxes.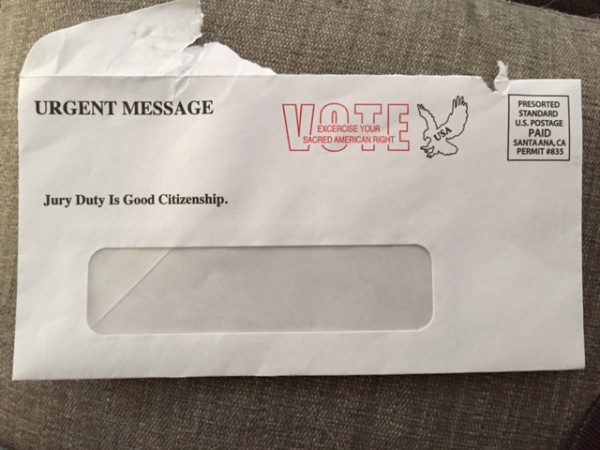 The more interesting ones include a mailer implying an official Republican Party endorsement of candidate Cole Ettman and another from the Ettman campaign that some recipients have interpreted as a jury service notice.
The Republican mailer, paid for by Ettman's campaign, includes a quote from Scott Hart, who identifies himself as founder of "Continuing the Republican Revolution."
"Cole Ettman has shown an ongoing commitment to making West Hollywood a better place to live and work. Cole, a small business owner, is an innovative leader whose experience and integrity deserves the vote of every Republican in West Hollywood," the mailer says.
WEHOville could not reach Republican Party officials this morning. But Hart's "Continuing the Republican Revolution" is a Newport Beach political mailer company that has been criticized by party officials for mailers that wrongly imply Republican Party endorsement of candidates and issues. Ettman ran as a Democrat in his 2004 race for a state Senate seat in New York that resulted in his being sued for campaign finance violations. He does not own a small business but rather manages the Beverly Hills office of a law firm.
A recent mailer from candidate Heidi Shink sparked another political brouhaha because of its seeming claim that she was being endorsed by L.A. County Assessor Jeffrey Prang, the former West Hollywood City Council member whose seat is up for election on Tuesday. Prang, who has not endorsed anyone in the Tuesday election, objected that a statement of general support that he made about Shink in March was included in the mailer.