When a homeless man died from a fire in an abandoned commercial building at 9080 Santa Monica Blvd., the lack of focus and absence of leadership by our longest serving City Council members was illustrated in very real terms.
It's been 30 years since the urban oasis we now call home was created by dedicated activists working together to ensure that local residents would have meaningful input on a vast number of matters including rent control, senior citizen services, and LGBT community issues. The effort was necessary in order to take control of local decision-making away from the County of Los Angeles which was too large, and an ultra-conservative Board of Supervisors too far removed from the needs of our community.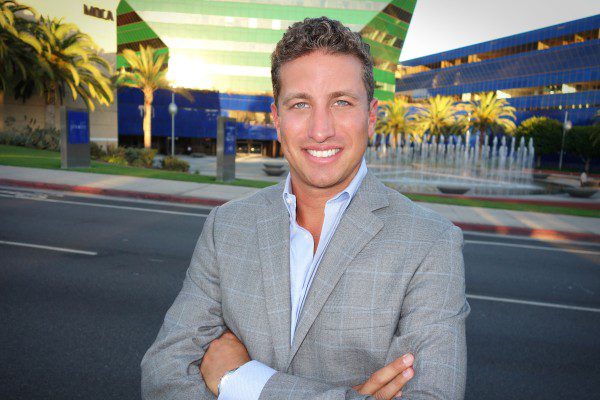 Yet here we are today, 30 years later – with homeless people living in abandoned buildings and the City apparently not uniformly utilizing nuisance abatements that require landlords and property owners to keep their buildings and property clean, safe and secure, whether they are inhabited or not.
Those who care most about keeping our neighborhoods safe, dealing humanely and effectively with the homeless and attacking blight are being ignored by City Hall. Residents fighting to stop over-development from flooding their streets with cut-through traffic, gridlock and smog are being silenced by the long term incumbents on the City Council. Park patrons and affordable housing advocates are being betrayed by entrenched politicians who once vowed to put residents first.
Who's not being ignored? The legions of real estate developers, billboard companies and special interests that are dumping more than $100,000 into an unregulated campaign to re-elect John Heilman.
Instead of tackling the tough problems that must be addressed, City Hall is consumed with allegations of sexual harassment, eaves dropping, and a council deputy system that pays a handful of hand-picked political appointees hundreds of thousands of dollars for what amounts to part time work.
So it should come as no surprise that no city action was taken to prevent an abandoned commercial building from being a firetrap for the homeless. Nor has any statement of responsibility or explanation been issued by the City Council, Manager or Prosecutor.
If the City had done its job, enforcing laws that are already on the book, the homeless man who died in a long vacant building might still be alive. He shouldn't have been in a building that should have been demolished or secured five years ago. There are so many causes of homelessness we can do little to change. But don't we have a responsibility, as a community, to change the things we can?
The City Council would have the time to address the homeless issue if it wasn't so busy erecting sky scrapers and tearing down historical landmarks. They'd have a lot more time if they'd stop waiting hand and foot on out of town developers and sucking up to a handful of special interests.
Can't we all agree that the City Council must, first and foremost, put public safety ahead of petty politics and kowtowing to campaign contributors?
To anyone trapped in a tedious City Council meeting that drones on into the wee hours of the morning, it might appear that the City Council is "busy." But let us not confuse random, haphazard activity with focus, leadership and real progress.
The sad fact is most of the work the Council chooses to do is done behind closed doors with no timely or significant input from residents, community leaders and activists.
Too many good, honest, and committed people have worked for too long to build the city we love today for entrenched politicians to auction off their hard earned achievements to the developers and special interests that care only about their own personal profits, and could care less about the future of our community.
Join us – together we can restore faith and rebuild credibility in our city government. We can protect our neighborhoods, parks and affordable housing.
This Tuesday, June 2, is Election Day and no election since the foundation of our city has been more critical to determining the future of our neighborhoods. Whether or not you support me, and I hope you do, our leaders must hear from us all where we stand on overdevelopment, overpaid city council deputies, sexual harassment and an unacceptable level of blight that leads to a homeless man living and dying in an abandoned building
On Tuesday, let us send the special interests a message, loud and clear, that their time is up, and that our city is not for sale.
Cole Ettman is a candidate in Tuesday's election for a seat on the West Hollywood City Council.