Lauren Meister's campaign to push back parking meter enforcement hours hit a roadblock last night when two of her four fellow City Council members declined to support it.
At a meeting that lasted past midnight, Meister and her Council deputy, Scott Schmidt, presented seven proposals to address what Meister and Councilmember John D'Amico have described as the city's negative image when it comes to finding parking.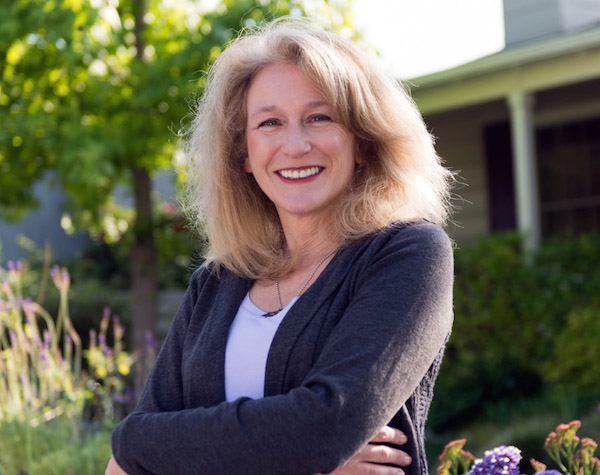 The core proposal was to appoint a City Council subcommittee charged with evaluating Meister's proposal to limit parking meter enforcement along Santa Monica Boulevard and on Melrose east of La Cienega to 12 hours a day, with street parking free on Sundays. Since her election in March Meister has proposed to effectively void an ordinance passed by the Council in 2013 that extended enforcement of parking meters in the city's busiest business districts by four hours until midnight on Mondays through Saturdays and to 8 p.m. on Sundays. Those extended hours applied to Santa Monica Boulevard from La Cienega west to Doheny and to Melrose Avenue east of La Cienega.
Meister's proposal would leave in place the current meter hours of 8 a.m. to 2 a.m. Mondays through Saturdays and 11 a.m. to 8 p.m. on Sundays on Sunset Boulevard and some of its side streets. Her proposal has called for parking meters to continue to be enforced from 8 a.m. to midnight Mondays through Saturdays and 11 a.m. to 8 p.m on Sundays in that part of WeHo bordered on the south by Beverly Boulevard, on the north by Melrose Avenue, on the east by La Cienega Boulevard and on the west by Doheny Drive. That area includes a substantial part of the city's Design District businesses.
Her proposal drew opposition from the West Hollywood West Residents Association www.whwra.org/, which argues that reducing meter enforcement hours will make parking in commercial areas harder to find and lead drivers to park illegally in residential areas. It also is opposed by the West Hollywood Chamber of Commerce, which has argued that enforcement of parking meter hours encourages turnover at parking spaces. That means business employees are less likely to occupy a spot for eight hours, leaving it available to business customers.
As part of last night's discussion, Mott Smith of Civic Enterprise Asssociates, a consulting firm engaged by the city to analyze the effectiveness of its parking program, presented a study that showed it was meeting the city's goals. They include increased turnover of parking space, greater use of off-street parking lots and structures, encouraging business employees to park on peripheral streets rather than main business corridors, encouraging people to walk and bike rather than drive and providing funding for security patrols in busy areas such as the city's Boystown gay nightlife district.
While Meister, Schmidt and D'Amico questioned minor parts of the data presented by Smith, the focus of their argument was the city's reputation as a difficult place to park and complaints about the cost of parking tickets. As part of her argument for change, Meister has presented the results of an online survey she conducted earlier this year in which an overwhelming number of the more than 500 respondents complained about parking in West Hollywood. That survey has been questioned by other Council members and residents who note that there is no scientific validity to the way it was conducted because those surveyed weren't randomly chosen.
D'Amico questioned whether the city is more focused on the revenue it receives from parking fees and charges than the city's reputation as an easy place to visit. "Treating our residents and visitors better" by changing meter enforcement hours and reducing some parking fines is more important than the $4.5 million in revenue the city receives each year, he said.
Mayor Lindsey Horvath argued that that perception didn't necessarily reflect reality. "Reputation is more about PR an press than what actually happens," she said. "Of course the folks who get parking tickets are unhappy… The folks who are happy with the parking changes are not here."
Councilmember John Duran, who joined Horvath in opposing Meister's proposal, said "There is no such thing as free parking. This policy is working. We are having turnover to accommodate people."
The Council did adopt other proposals by Meister. It agreed to update the city's parking code to ask the Transportation Commission to consider whether to create a second district encompassing the city's central business area where local businesses could obtain parking credits. Expanding and new businesses purchase those credits under a complex city formula that is intended to ensure that occupancy of existing parking spaces in the area doesn't exceed 85 percent. The Council also agreed to ask the Transportation Commission to consider ways to make parking signs more visible and understandable and ask the city's Parking Division to explore ways to make drivers more aware of parking lots and structures, including possibly adding that information to the city's mobile phone app.