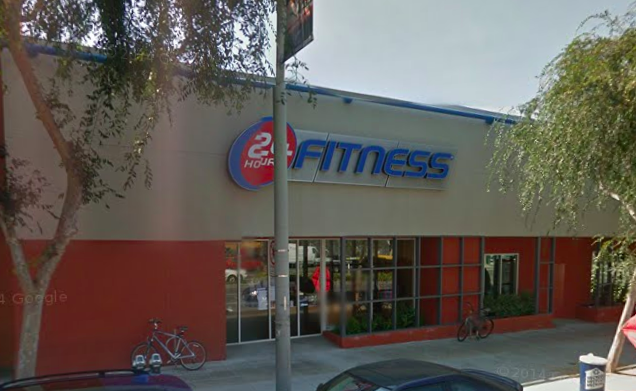 UPDATE:  The L.A. County Medical Examiner / Coroner's Office has determined the identity of the man found dead at 24 Hour Fitness early this morning by doing a fingerprint check.  But the office is unable to release his name until it has identified his family.  The man was 60 years old. It is not clear where he resided. 24 Hour Fitness remains closed today.
An as-yet-unidentified man was found dead at around 1 a.m. today in the steam room at 24 Hour Fitness in West Hollywood.
Sgt. J.R. Klaus of the West Hollywood Sheriff's Station said a cleaning lady found the man's body and notified authorities. Klaus said that deputies searched the locker room and other areas and haven't been able to find identification for the man.
Klause said deputies are waiting for an investigation by the L.A. County Coroner to determine the cause of death.
24 Hour Fitness is a gym at 8612 Santa Monica Blvd. across from Westmount. While it is called 24 Hour Fitness, the gym closes at midnight on Wednesdays.