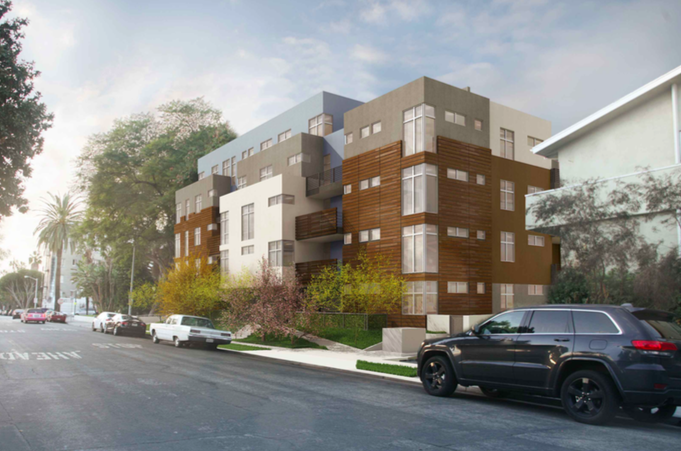 The city's Design Review Subcommittee on Thursday will review plans by Empire Property Group for a proposed 34-unit residential building on Norton Avenue.
The five-story building, at 8017-8029 Norton, between North Crescent Heights and North Laurel, just north of Santa Monica Boulevard, would replace several two story and one one-story buildings. It would contain five units for low- and moderate-income renters and provide 61 parking spaces. It would combine three existing residential lots.
In 2008 the City Council granted an appeal by local residents to reject a plan to replace 13 apartments on two lots at 8017-8023 Norton with a 16-unit condominium building. Council members argued that the design was mediocre and did not provide adequate parking.
The city's urban planner, Stephanie Reich, is recommending several changes to the design of the building to make it seem less bulky, to provide a more visible entry and add more trees.
The subcommittee also will review plans for a seven-unit building at 812-816 Huntley Drive, north of Sherwood. That three-story building would replace two single-family homes on adjacent lots.
The subcommittee will meet at 5:30 p.m. in the Community Conference Room at City Hall, 8300 Santa Monica Blvd. at Sweetzer.