Serious crimes in West Hollywood declined 18 percent in May compared to the same month last year according to a report by the Sheriff's Station to the city's Public Safety Commission.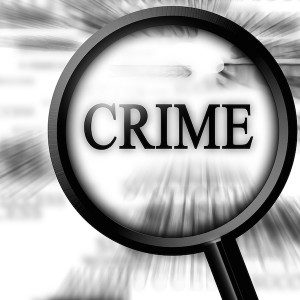 The report showed total of 136 "Part 1" crimes last month. Part 1 crimes are defined as those against people and property such as aggravated assault, robbery and arson. There were 166 such crimes in May 2014.
The largest number of crimes were those categorized as petty theft, which remained virtually stable, with 58 reported this May and 57 the year before. The biggest decline was in car burglaries, down 58 percent with 26 incidents last month compared to 41 in May 2014.
Incidents of aggravated assault remained stable, with 13 last month and 14 in May last year. There was one homicide last month, the death of a homeless man in a fire at 9080 Santa Monica Blvd.
The city's Westside, which is where most of its nightlife takes place, accounted for the largest number of crimes. There were 61 incidents last month compared with 66 in May 2014. There were increases in aggravated assaults (nine this May versus six in May 2014), strong arm robbery (three vs. one) and petty theft (23 vs. 18). However incidents of grand theft, defined as the taking of property valued at more than $950, declined (six incidents this May versus 10 in May 2014) as did incidents of vehicle burglary (nine this May versus 14 in the same period last year).
On the city's Eastside there were 46 incidents of crime last May versus 57 in May 2014. The largest category was petty theft, with 25 incidents this May versus 27 in May 2014). The Center City area experienced only 29 incidents of crime. Vehicle burglaries accounted for 11 incidents, down from 16 in May 2014, while petty theft accounted for 10 incidents, down from 12 in May 2014).