The Rev. Troy Perry, founder of the Metropolitan Community Church, will serve as grand marshal in Sunday's LA Pride parade along with Zoey, a 13-year-old celebrated for her personal campaign for transgender rights.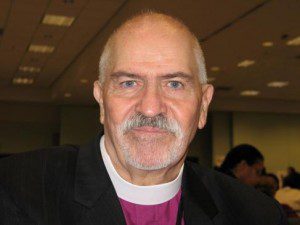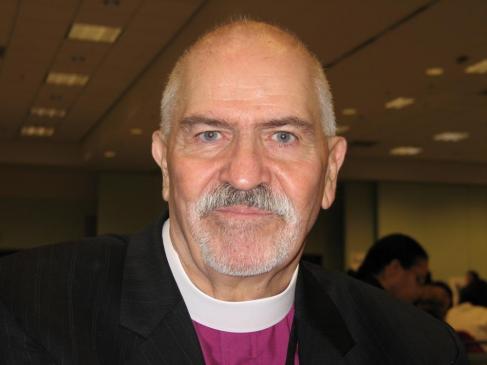 The parade's community grand marshal will be the cast and crew of "Transparent," an Amazon TV show about a family dealing about their father's identity as a woman.
The parade begins at 11 a.m. at the intersection of Crescent Heights and Santa Monica boulevards in West Hollywood. The parade will travel down Santa Monica Boulevard and end at West Hollywood Park.
"We are extremely proud of what the TLGB community has accomplished here in Los Angeles over the last 45 years and at the center of these accomplishments has been Reverend Troy Perry," said Steve Ganzell, co-president of Christopher Street West, the non-profit organization that stages the annual parade and Pride festival. "We wanted to honor the past and future generations of our community, and I think our selection for this year's LA Pride grand marshal couldn't be more fitting for our 45th anniversary," said co-president Patti DiLuigi. TLGB is an acronym that CSW is using in place of LGBT (lesbian, gay, bi-sexual, transgender) to emphasize transgender rights.
Perry founded the Metropolitan Community Church (MCC) in 1968 as a Christian denomination that would be accepting of LGBT people. MCC now has over 300 congregations in 18 countries. In 1970, Perry and the Reverend Bob Humphries and Morris Kight launched the nation's first official LGBT pride parade on Hollywood Boulevard in Los Angeles.
Other celebrity participants in the parade will include Pauley Paurrette and The Fosters.
The Pride events start on Friday with "Lavender Menace," a lesbian event, and "Trans Party," an event celebrating the transgender community. Admission to both is free. Lavender Menace begins at 5 p.m. at West Hollywood Park and runs until midnight. The Trans Party starts at 7 p.m. and runs until midnight in the festival's Latino Carnival area in West Hollywood Park. That event will include performances by comedians, dancers and DJs and an appearance by the cast of "Transparent."
Also on Friday the annual Dyke March will begin in West Hollywood Park and make its way down Santa Monica Boulevard and back to celebrate at the park.
Saturday and Sunday will feature a number of events in West Hollywood Park. They include performers such as Luciana, Fancy, Wrable and the comedian Dina Nina Martinez. A full roster of performers is available online. Other performers include local DJs such as Lex, Tosh, Maceo Paisely and Sean Van Der Wilt.
Admission to the West Hollywood Park festival is $20 in advance per day (with tickets available for purchase online) and $25 at the festival entrance. A multi-day ticket can be purchased in advance for $40 online or $45 at the festival entrance. Free single-day tickets are available for children under 12 and active duty military personnel (ID required) and $15 tickets are available for disabled people, military veterans and those 65 and over.